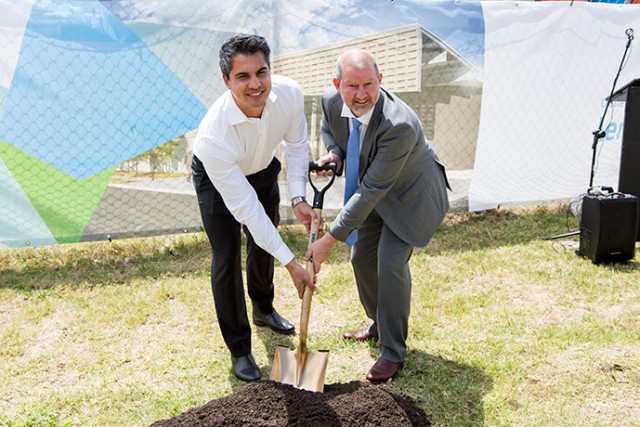 Construction on the first public building in NSW that will use cross-laminated timber (CLT) got underway last week in Jordan Springs.
Masterplanned by Lendlease, the new state-of-the art Community Hub is a more sustainable and efficient form of construction, which will become the heart of the booming Jordan Springs.
"The Community Hub will have a range of multipurpose areas that will meet the education, social and recreational needs of the whole community," General Manager of Lendlease's Communities Business in NSW/ACT, Arthur Ilias said.
"The hub builds on Lendlease's commitment to creating sustainable places with its CLT construction and environmental features that will underpin reduced energy and water consumption and more efficient heating and cooling than a traditional build."
The hub will have solar power through a photovoltaic array on its roof, which will provide an annual reduction of 25.6 tonnes of carbon dioxide, equivalent to taking almost six cars off the road.
The building will also target a 25 per cent reduction in water consumption through efficient fittings and rainwater collection and storage.
But despite its Green Star sustainable design, construction and operational performance, the site will be a place for the community to come together to create, play and learn.
Centrally located in the Town Centre of Jordan Springs, the new 4,000 square metre Community Hub will have multipurpose rooms, IT facilities, a kitchen, outdoor space as well as a community hall seating up to 120 people.
Penrith Mayor John Thain said Council values spaces and facilities like this for many reasons, but primarily because they bring people together.
"When construction is finished it will continue that legacy by providing the community with a modern and sustainable meeting place for generations to come," he said.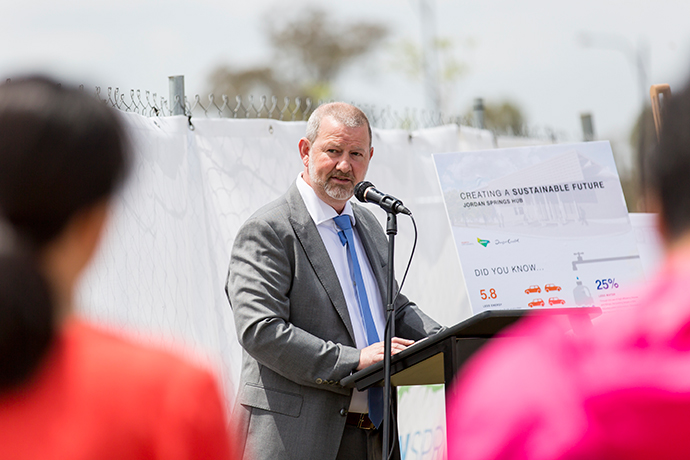 A vision between Lendlease and Penrith City Council, the hub will add to other recent developments in Jordan Springs such as the Village Oval and accessible playground, Livvi's Place.
Once completed, local community groups that currently use the Jordan Springs Community Corner, such as language and church groups, will be allowed to use the new Community Hub.
Construction is expected to be completed by late 2017.