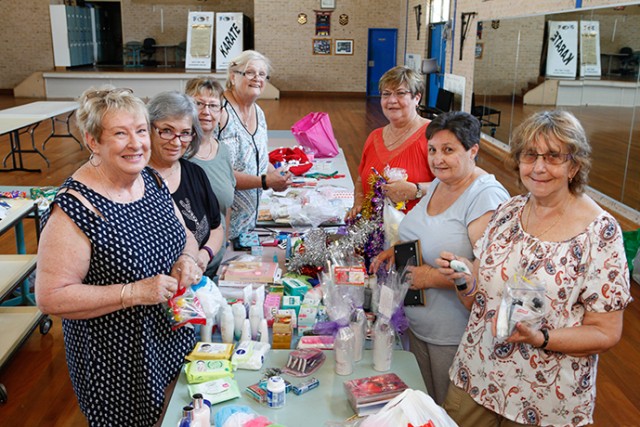 A local community group is spreading festive cheer all over the world by sending gifts to our Australian troops in time for Christmas.
Nepean Wives of Vietnam Veterans Women's Support Group has been operating for 17 years, and is one of only two support groups of its kind in NSW.
On Tuesday, the volunteers got together at St Marys RSL Club to package the items they've collected over the year to send to the troops in time for Christmas.
Secretary of the organisation, Maureen Clements, who has been involved with the group for almost 10 years, said it's a great feeling to give back.
"The letters we get back from the troops – it makes you feel like you have done something worthy," she said.
"We send packages wherever the troops are every year and they love them."
The non-profit organisation also supports the Nepean Cancer Clinic by knitting scarves, hats, quilts and caps.
The group meet on the second Thursday of each month and are looking for younger women to join who have a partner in the armed forces.
Contact Maureen on 0418 253 199.