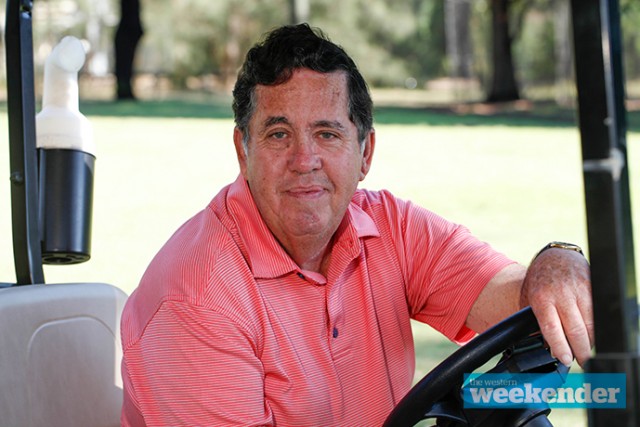 After more than two decades at the helm of Leonay Golf Club, Kevin Small is calling it a day as President.
The 66-year-old former top golfer announced his retirement last week following 22 straight years in the role.
It's understood Small's tenure as President, which began way back in 1994, is one of the longest of any sport in the state.
Small said he made the decision to step down during an overseas holiday.
"We went on holidays a few months ago and I'd been thinking about retiring for a while. When I returned I just thought the time had come," he told the Weekender.
"I've been on the committee for 26 years, with 22 of those years as President.
"I've overseen plenty of change over the years but I think I've done my bit."
Often in the office seven days a week, Small well and truly did his bit when it came to the day to day operations of Leonay Golf Club.
With no staff or a golf office to help him back in the day, Small would sometimes spend 50 hours a week handicapping manually.
Small regards the implementation of a new handicapping system called 'Golf Link' as one of the highlights of his career.
"It was a lot of work getting Golf Link up and running but it was one of the biggest and most helpful things we've ever implemented," he said.
"Our online booking system is another thing that I'm proud of in my time here."
An A Grade golfer in his day, Small had to give away the game he loved after double shoulder surgery four-and-a-half years ago.
Small, who has recorded a whopping seven hole-in-ones at Leonay alone, said he misses not having a golf club in his hand every day.
"I've had one charity game in that time with my son and two friends, but I was in so much agony after it," Small said.
"It's been very hard because I miss playing golf but one thing that's got me through is being here at Leonay every day."
Small said he's looking forward to spending more time at home with his wife, Inga.
"My wife asked if I was going to be home more when I retire. I said 'probably', but I think I'll still be here."
Small will officially step down as President in February.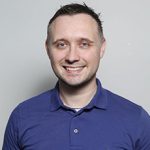 Nathan Taylor is the Weekender's Deputy Editor and Senior Sports Writer. He also compiles the weekly Chatter on the Box TV column. Nathan is an award-winning journalist, who has worked at the Weekender for nearly a decade.