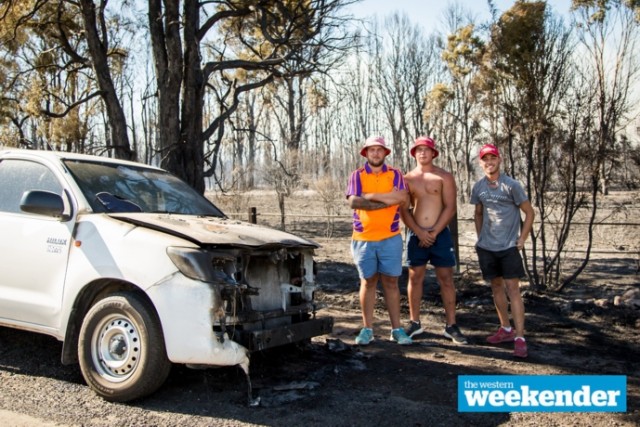 Thick black smoke is swallowing the skyline, as a bush fire spreads through Cranebrook in the vicinity of Vincent Road and the Northern Road.
Residents noticed the fire just after 2pm in bush land across from their homes, and said it spread almost immediately.
Reports are that two houses have been destroyed, one on Ninth Avenue and another on Fourth Avenue.
Xavier College Llandilo has been evacuated along with a surrounding aged care facility.
The fire is at Emergency Warning level, the highest bush fire alert there is, and telephone warnings have been sent to homes and mobile phones in the area. Warning reads "Immediate Danger. Seek shelter now."
The Northern Road has been closed between Cranebrook Road and Ninth Avenue Cranebrook, plus a number of local roads are also closed around Cranebrook, Llandilo and Shanes Park as a result of the fire and thick smoke.
It will be several hours until the bush fire is under control, and NSW Rural Fire Service is advising people to avoid the area completely.
There are currently no reports of deaths.