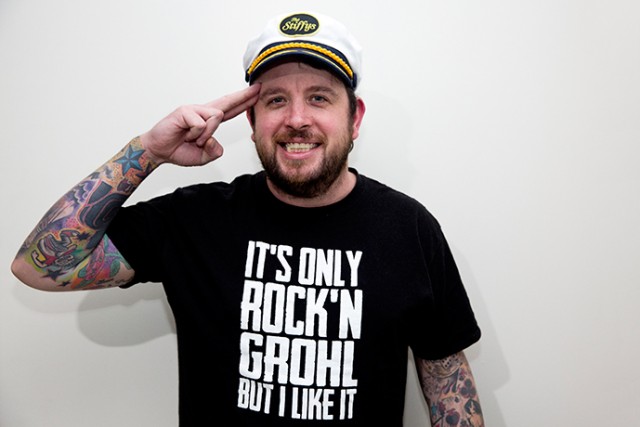 The local music scene lost one of its greatest champions last week.
Zed Vegas Bookings founder, Justin Nichol, passed away on Thursday, November 3 after he collapsed at work and was unable to be revived.
It's understood he died as a result of a heart condition.
Hundreds of tributes have poured into Mr Nichol's Facebook page with friends and family describing him as a loyal friend who dedicated his life to live music.
"I've been overwhelmed with the love and friendship that Justin has made in his life," his mother, Sandra Nichol said.
"His passion for music was everything and myself, his dad Mick, and his brothers Ryan and Matt are very proud of our boy."
Mr Nichol started Zed Vegas Bookings two years ago and was involved in every area of the business, from booking and promotion to working the merchandise stand and acting as tour van driver.
He gave bands the confidence to follow their dreams and even opened up his Penrith home to any of his bands who were in the area, regardless of whether they were touring or not.
Along with booking at least 10 east coast tours for bands from western Sydney, Brisbane and Melbourne, Mr Nichol also organised all age mini-festivals at PCYC locations in Penrith and Liverpool, and performed local shows with his own bands over the years.
Staff have confirmed that Zed Vegas Bookings will continue with the same enthusiasm that saw their founder being described as one of the most passionate and friendliest guys in the industry.
Though his life was too short his impact was great.
"Justin was not only my best friend and my housemate, but my family as well," Andrew Evans said.
"He meant so much to everyone he knew and will be sorely missed."