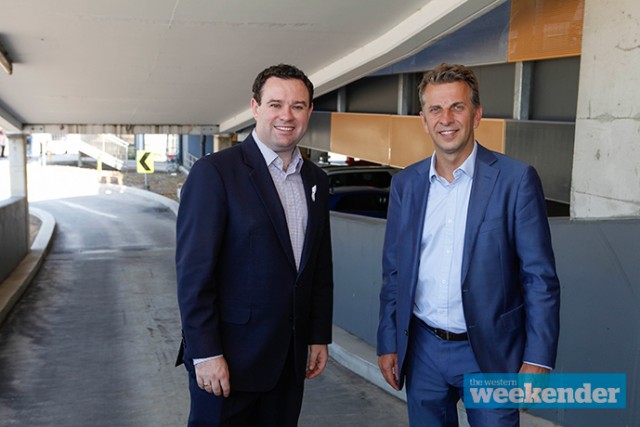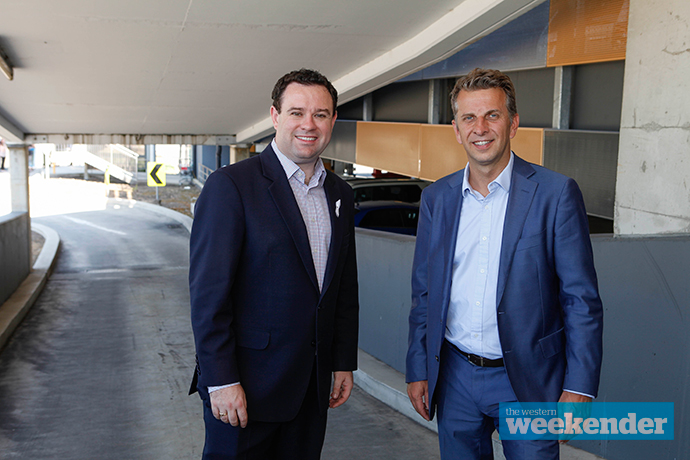 Construction on the new multi-storey commuter car park at Penrith Train Station began this week, with a 10 month wait until it's complete.
NSW Transport and Infrastructure Minister Andrew Constance and Penrith MP Stuart Ayres visited the site this morning to inspect the progress of upgrades to the station and the transport interchange.
Delivering 430 new parking spots for western Sydney train customers, Mr Constance said the extra spots will be great longer term for the booming city.
"We know that commuter parking at train stations is a major issue for customers and that's why we're getting on with the job of getting extra parking spots at Penrith Station by extending the existing multi-storey car park," he said.
"Penrith is a booming city, so the new commuter car park will now include an extra 80 spaces on top of the 350 that were already promised."
Mr Ayres said the government is working to find alternative parking in the meantime, with hundreds of spots to be lost during construction.
"This brand new commuter car park will provide a massive boost for the Penrith community and we're working hard to minimise any disruptions to deliver the project as quickly as possible," he said.
"There will also be changes to operations of the multi-storey car park with all vehicles required to exit via the level one exit ramp onto Combewood Avenue."
Penrith Station is being upgraded with new stairs to the platforms and canopies to provide protection from the weather, an improved station concourse, improved bus, taxi, and kiss and ride areas, and lighting and CCTV.