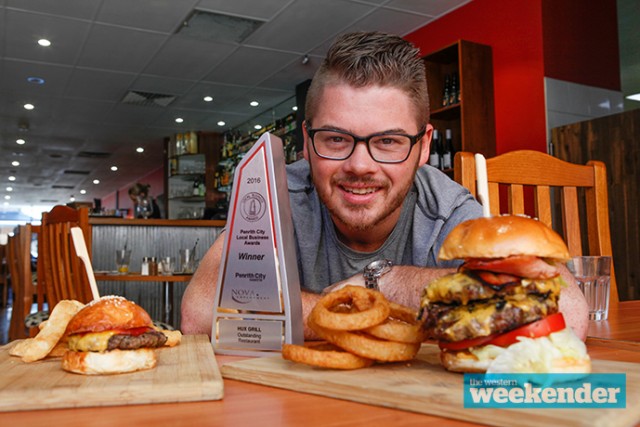 "Penrith lacks good burgers. We want burgers. We crave burgers. Please give us burgers."
This is the plea from one Penrith local who desperately wants American burger chain Carl's Jr. to set up shop in western Sydney.
"Carl's Jr. is the last glistening hope that could give us what we truly need," John Harris wrote on his change.org petition.
But according to former 'MasterChef Australia' contestant Jay Huxley, people like Mr Harris just don't quite know that delicious burgers are already available in Penrith, seven days a week.
Take the Double Hux for example, available already at Mr Huxley's popular steakhouse Hux Grill, and soon to be available at his new burger bar – Hux on a Bun.
"I think that's Penrith's best burger – if there's a better burger in Penrith I'm yet to eat it," he said.
"We use 100 per cent wagyu beef, and we don't pre-grill anything, it's all grilled fresh."
Hux on a Bun will be flipping patties until midnight at its new location at 14-16 Woodriff Street, but until it opens in the coming months, Mr Huxley has other suggestions.
"We love to go to Frangos for a big chicken burger, and High St. Depot does a great pulled pork burger," he openly admitted.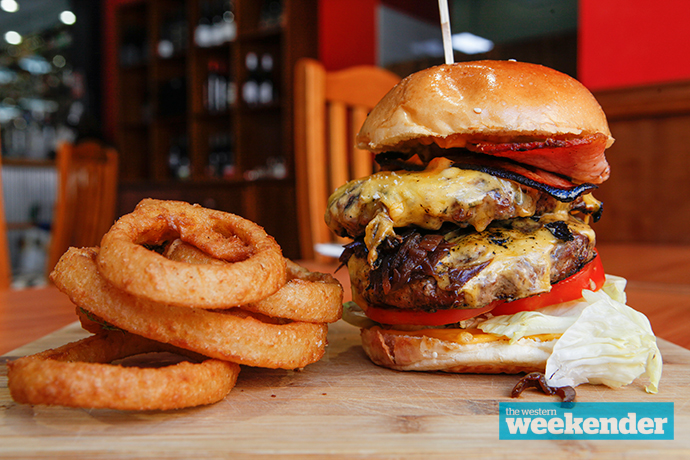 But where else in Penrith can you get a deliciously-good burger?
Frangos Chicken make a huge Portuguese chicken burger with either a grilled chicken breast or a schnitzel almost the size of a classic pub schnitty.
Grill'd has variety to suit everyone, with too many favourites to choose just one. It even offers a vege burger.
Memphis BBQ Pit do traditional American burgers such as the Pulled Pork Sandwich, the Philly Cheese Steak Sandwich, and the famous Jucy Lucy Burger.
They also have the American Dream Burger, that consists of 12 patties, cheese, bacon, onion and lettuce for $59.99.
For those who just love a plain hamburger, Southlands Takeaway Shop does a classic, plus
Happy Harry's Takeaway has a traditional milk bar-style 'burger with the lot', both for under $10.