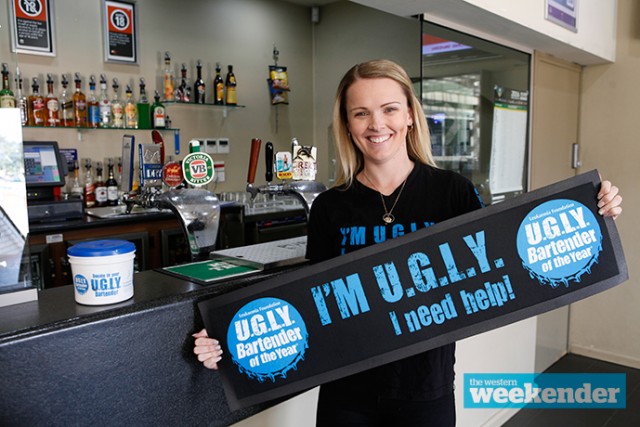 Far from ugly, the Milestone Hotel in Kingswood's Shondelle O'Connor is trying to be the best UGLY bartender there can be.
31-year-old Ms O'Connor is raising money for the Leukaemia Foundation's UGLY Bartender of the Year competition, and if she raises the most in the state, she will win the title of the UGLY-est.
However, Ms O'Connor said the campaign has nothing to do with appearance.
"It stands for Understanding, Generous, Likeable You, and it's for both the Leukaemia Foundation and the Home Away From Home program," she said.
"The money will cover the cost for the families who have to stay from regional areas while receiving treatment. It's one less worry."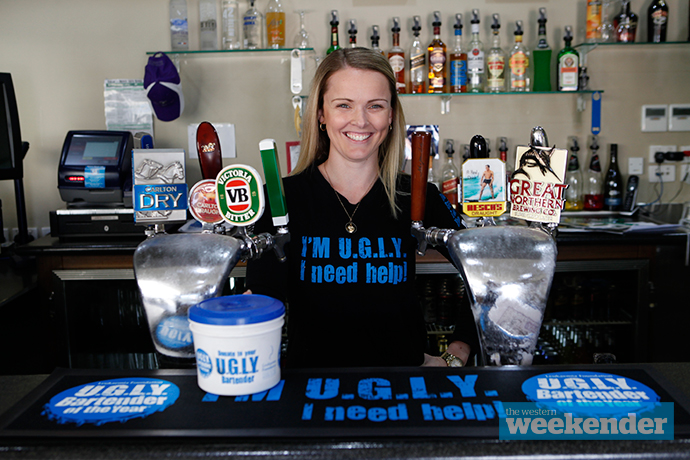 Ms O'Connor has a personal connection to the cause, as her cousin was diagnosed with Leukaemia at just three-years-old, and she herself was feared to have the disease.
"Then my uncle had it a few years ago, so it's close to home," she said.
"That's why they approached us about it last year, and after coming second last year in NSW, I want to take out the title this year."
She has set a goal of $20,000 this year to beat her result of $17,500 in 2015, that scored her second place in the state.
Until mid-November, there will be several events at the Milestone Hotel the community can participate in, or donations can be made at www.uglybartender.org.au by following the prompts to Ms O'Connor's page.