Transport for NSW has caved to public pressure and will implement an interim 15 minute parking area on Jane Street near Penrith Station.
As reported by the Weekender last month, the parking area and pick-up/drop-off point on Jane Street near Penrith Station was replaced with a taxi zone with no replacement parking provided.
It created outrage on social media and prompted a front page story in the Weekender, which received a huge response.
Today, Transport for NSW announced that an interim minute parking area for the public has been created at the front of the Jane Street taxi rank as part of temporary changes associated with the major upgrade of Penrith Station and the transport interchange.
"The recent relocation of the taxi rank from inside the interchange to Jane Street prompted significant feedback from the local community and requests for the 15 minute parking to be returned to this location," a Transport for NSW spokesperson said.
"Transport for NSW has thoroughly considered this feedback and the impact on all of the stakeholders using the interchange. As a result, we have temporarily changed the conditions of the taxi rank to provide capacity for eight 15 minute parking spaces for public vehicles at the front of the stand.
"The remaining spaces will be maintained for taxi use, including one lead space for a pram ramp and wheelchair access. This temporary arrangement will balance the demands of taxis and commuters while the staged construction takes place and a permanent 'kiss and ride' area is established.
"An alternate 15 minute parking zone is still available in the car park east of the Station Master's residence and we will continue to explore options to minimise the impact on commuters, taxi operators and taxi customers while we undertake the major upgrade of the station and interchange."
"The changes will come into effect from September 7 and signage, flyers and on the ground staff will help advise customers of the changes."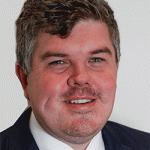 Troy Dodds is the Weekender's Managing Editor and Senior Writer. He has more than 15 years experience as a journalist, working with some of Australia's leading media organisations.