A 35-year-old mother who collided with a motorcyclist caught in her blind spot, has cried tears of relief after her charge was thrown out in court.
Jennifer Kate Barat fronted Penrith Local Court last Thursday after previously pleading guilty to 'driving occasioning grievous bodily harm'.
The court heard the "dedicated teacher" – who had an unblemished driving record – was attempting to turn right onto Mamre Road at the intersection of Solander Drive, St Clair on November 26 last year when she collided with the speeding motorcyclist, who was travelling close behind a utility and obstructed from view.
Believing she had about a four-length gap after the utility passed, Ms Barat proceeded.
Magistrate Roger Clisdell concluded most motorists in their "hurried state in suburban traffic" would have done the same thing.
"99 per cent of drivers probably would have done the exact same thing if that was their observation," he said.
He said the fact the defendant's Toyota Kluger SUV was written off meant it was "absolutely uncontroversial" that the motorcycle was "flying".
This was "probably why" Ms Barat failed to see him in the first place, he said, but noted the victim still had right of way despite the fact he was speeding.
Magistrate Clisdell said the offence had an "extremely low level of criminality" and used to be called an accident that didn't attract a criminal charge.
"Does this person deserve a criminal record? In my view the answer is 'no'," he said.
He said he didn't think the public would be "outraged" if Ms Barat was able to keep her licence, before rejecting the prosecution's submission that a Section 10 bond was inappropriate due to the victim's injuries.
He said his decision in no way set out to minimise the motorcyclist's injuries, saying there were other avenues in which he could seek compensation.
Ms Barat's charge was then dismissed by the court without proceeding to a conviction.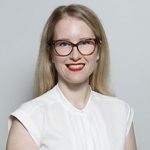 Alena Higgins is the Weekender's Senior News Reporter, primarily covering courts and Council issues.