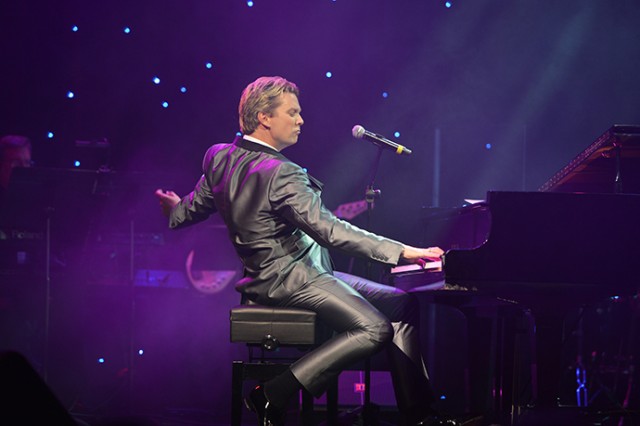 The Joan brings together two of Australia's greatest entertainment icons for 'Tenterfield to Rio – A Peter Allen Tribute'.
The next concert in The Joan's Morning Melodies series will showcase the music of Peter Allen and Olivia Newton John.
Danny Elliot will perform some of Peter's most loved tracks including 'I Go To Rio', 'I Still Call Australia Home' and 'Tenterfield Saddler'.
Acclaimed vocalist Sharna Le Grand will join him on stage to perform Olivia's greatest hits including 'I Honestly Love You' and 'Banks of the Ohio'.
The pair will be supported by the Di Heaton Dancers to add a little visual magic to the mix.
The Morning Melodies concert series offers audiences a mid-week dose of music, with a free morning tea to kick off the event.
At only $20 a ticket, it's worth checking out if you haven't already.
The Morning Melodies concert 'Tenterfield to Rio – A Peter Allen Tribute' will be on at The Joan on Wednesday, September 28 at 11am. Morning tea will be held from 10am. Tickets are $20. For more information or to purchase tickets, visit www.thejoan.com.au or call 4723 7600.