Bus drivers will walk off the job for 24 hours on Monday, leaving commuters and students to find their own way to work and school.
Busways drivers in Penrith have already held several stop work meetings in recent weeks, but the situation has now escalated.
The Transport Workers Union (TWU) says Busways continues to refuse to negotiate a fair and reasonable enterprise agreement to replace the one which expired in June 2015.
Instead, according to the Union, Busways have offered an agreement which:
● Has no guarantee of permanent work
● Provides for no company pay rise until 2018
● Drivers forced to answer anonymous complaints
● Removes the right for TWU driver representation
80 per cent of drivers last week rejected an agreement that offered these conditions.
"This is an absolute last resort," TWU NSW Secretary Richard Olsen said.
"The last thing that drivers want to do is inconvenience passengers during peak periods and affect school services and we apologise in advance, however they feel as though the company has left them with no choice."
Mr Olsen called on the State Government and Transport Minister Andrew Constance to get involved in the situation.
"It's time for Minister Constance to intervene in this dispute in order to get Busways to make a genuine effort to negotiate with our members. The NSW Government is Busways principal contractor and has the power to intervene," he said.
"Drivers are not asking for the world, they are simply wanting to maintain their current conditions with a fair and reasonable pay rise. Should our members be forced to stop for 24 hours on Monday, it will be as a result of the Minister's refusal to intervene and our members will let their passengers know where to lay the blame. We say to the Minister that you have the power to fix this and it's time for you to step in."
In order to thank passengers for their patience and understanding, drivers have elected to enforce a fare-free week from Friday, September 2 to Friday, September 9. This means that passengers will not be charged for using Busways services during this week.
"Our members are aware how their 24 hour stoppage will affect passengers and have declared a fare-free week in order to thank them for their patience and understanding. Our members will be docked pay for this but want to show their gratitude to passengers for standing with them during this fight," Mr Olsen said.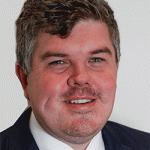 Troy Dodds is the Weekender's Managing Editor and Senior Writer. He has more than 15 years experience as a journalist, working with some of Australia's leading media organisations.