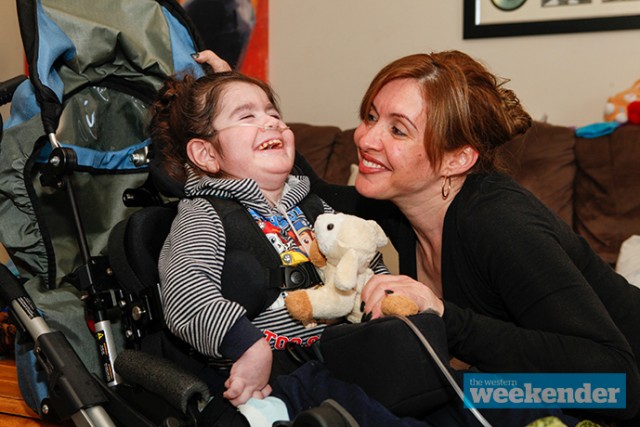 A six-year-old St Clair boy is one of just nine people in the world battling an extremely rare and degenerative disease where he can't eat, walk and will never be able to talk.
Suffering from Aicardi-Goutières syndrome, Richard Abboud has suffered substantial damage to the motor skills of his brain, and has been left completely immobile.
His mother, Anastasia Panagakos, is his carer and said her son's condition is monstrous.
"He's the most significantly effected of all the nine cases in the world, according to his neurologist," she said.
Richard will never be able to talk, walk or play with other children due to the impacts his disease has had on his brain, immune system and skin.
He is fed through a gastronomy tube peg for around 22 hours a day, needs a nebuliser twice a day and home oxygen to help him breathe.
He also needs to have excess secretion of mucus build up suctioned from his body, which can happen up to 40 times a day.
Transporting the secretion unit, Richard and his new wheelchair is getting more and more difficult for Ms Panagakos, who has now teamed up with Penrith Rotary Club to raise funds for a larger car.
The Penrith Rotary Club is helping Ms Panagakos organise a fundraiser at the Masonic Hall in Orchard Hills on October 30, where patrons pay a small entry fee and can enjoy music and entertainment, face painting and jumping castles.
Tickets are $10 for adults and $5 for children, or $25 for a family pass. They can be purchased on the day or on the EventBrite website.
To donate to Richard, visit his GoFundMe page by clicking this link: Richard