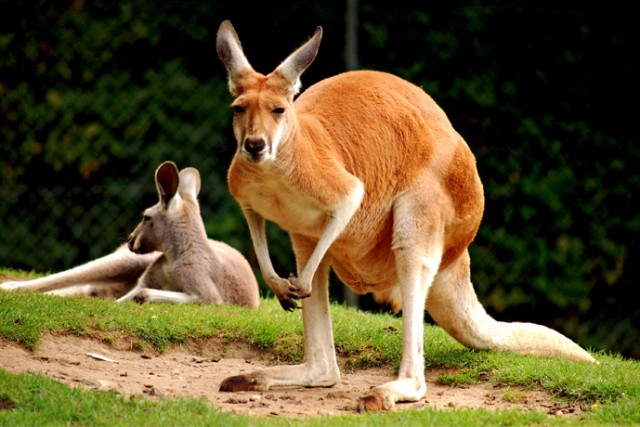 A mass grave has been constructed at Penrith Anglican College in Orchard Hills, to hold the bodies of kangaroos that will be culled on the property.
The school has confirmed 15 large male kangaroos on the 40 acre property will be shot in the coming weeks, and as required by the NSW National Parks and Wildlife Service, the school has constructed a large grave at the back of the property to bury them.
The school has over 1,300 students from Kindergarten to Year 12, and Headmaster Mark Lewis said the culling will help manage the kangaroo population, but most importantly keep the students safe.
"Most of these kangaroos come through from the Orchard Hills RAAF base, and live on our site. We are talking predominately the large males that grow to around 5.5 feet and are potentially aggressive," he said.
"There are a number that are here on a regular basis, they've come right outside my office and right outside the classrooms."
Mr Lewis said the National Parks and Wildlife Service (NPWS) were called in to the school to assess the situation, and saw clear evidence to warrant a culling.
"There's an over population and NPWS have given us a permit to cull," he said.
"We are just following the process under the guidelines of NPWS. Shooting is done by a nominated 'culler' by the NPWS, and is someone outside of the school.
"It's a requirement with NPWS that we actually bury them on site. We have a 40 acre property, so there's a section up the back."
Penrith Anglican College were also required to notify neighbours of the culling, that will be done over a six-week time period and at night when no students are around.
Mr Lewis said neighbours have overall been supportive of the culling, that will alleviate a common kangaroo overpopulation issue in the area.
A spokesperson from the Office of Environment and Heritage confirmed NPWS issued the school with a licence under section 120 of the National Parks and Wildlife Act to undertake the culling of the kangaroos.