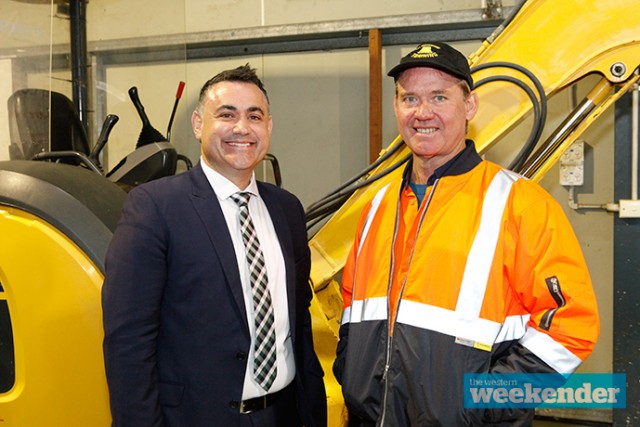 TAFE's newest 'live site' is helping Penrith locals get necessary civil construction experience to get themselves a job.
The site, close to western Sydney developments such as Thornton Estate, helps solve the age-old conundrum of what comes first, experience or work, by giving students hands on experience.
The site is a joint initiative with TEAM Training and TAFE Australia Civil College, who have elsewhere enrolled hundreds of students who gained positive job outcomes.
TEAM Training's CEO Jeff Green said they know what training and skills students need and how to deliver it.
"The only way to train plant operators is on a machine," he said.
"This is where the next operators are coming from in the next five to 10 years."
Minister for Skills John Barilaro said the college is a response to a $73.3 billion NSW Government infrastructure investment.
"This investment is creating high demand for safe, skilled and qualified workers," he said.
"TAFE NSW is meeting this demand through the college's mobile approach to training with live sites being set up close to infrastructure projects."
TAFE NSW Managing Director, John Black, said the five live sites around NSW are not a construction site, but a classroom.