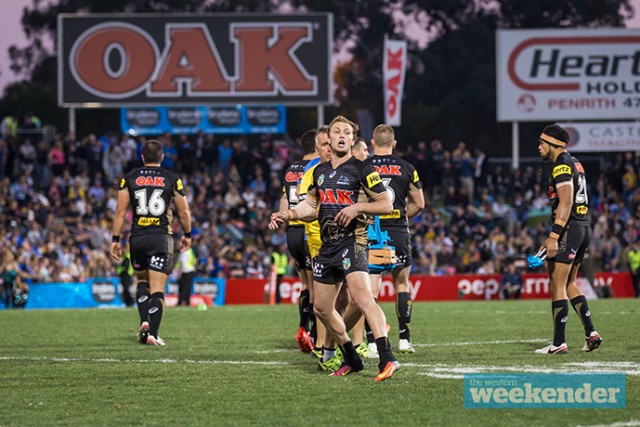 The Panthers looked like world beaters for the first 20 minutes of the second half against Parramatta last Sunday.
After an atrocious first half, Penrith turned a 12 point deficit into a four point lead through tries to Tyrone Peachey (43rd minute), Bryce Cartwright (48th minute) and Josh Mansour (54th minute), proving that when things click, it's almost impossible to stop the Panthers' momentum.
It's been a regular pattern in Penrith games all season – superb 20 or 30 minute periods, but an inability to play for the full 80 minutes.
One game where that was glaringly evident was against this week's opponent, Brisbane, back in round three. The Broncos were cruising at half-time, but the Panthers forced their way back into the contest with a sensational second half and like last Sunday's game, kept their opponents scoreless in the second period to secure a memorable victory.
Both the Broncos and Panthers would have learned a lot from that early season encounter.
Brisbane know they can't take Penrith lightly while the Panthers know that despite the enormity of the task at hand, this is a team they can and have beaten.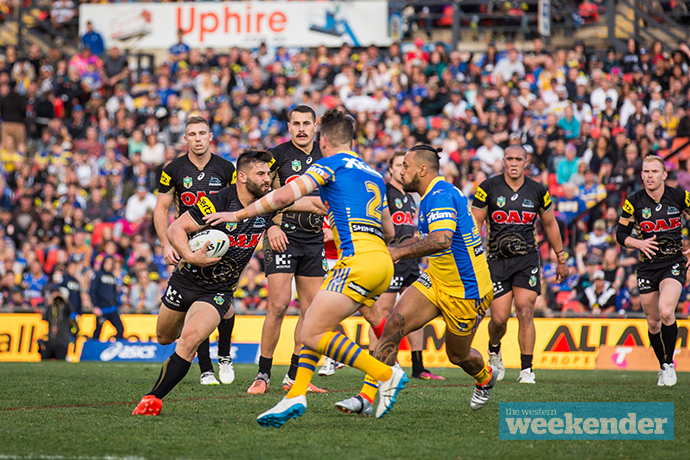 Anthony Griffin returns to Suncorp Stadium for the first time since his departure from the Broncos and while he'll want little attention surrounding that heading into Friday night's game, there's no doubt that it adds just a little bit of spice. Griffin also knows better than anyone the fortress that Suncorp presents and the huge task facing his young Panthers.
In a perfect world, Griffin would simply tell his team to hold the ball more, complete their sets and grind out a win. But crushing the enthusiasm and youthful exuberance of his side would most likely do more harm than good against a team like Brisbane, especially considering some of the side's best moments come from second phase, broken football.
The key is not to ask the team to be more calm with the football, but to be smarter with it. The little things – like conceding a scrum penalty or not expecting to receive a pass that was always coming – need to be improved to give the side any chance against a
Brisbane outfit that roared back into form against South Sydney last week.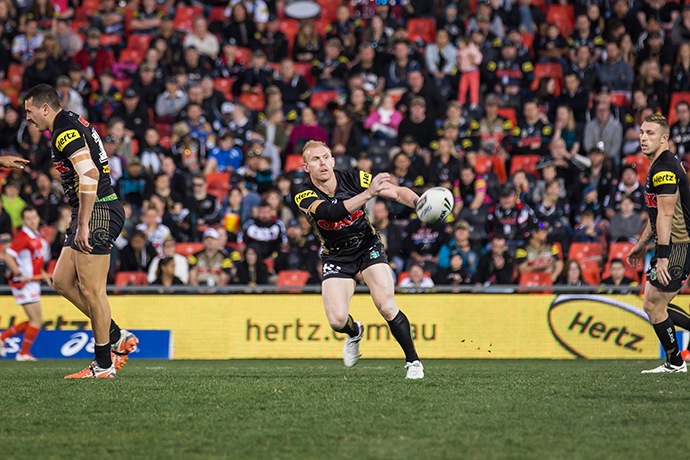 Beating Brisbane will require the offloads, the second phase play and the free flowing football that has been both kind and cruel to the Panthers in equal portions this season.
Against a team like the Broncos, all Penrith can do is throw caution to the wind, play some open footy and be a little more controlled in their mindset.
The Panthers too often look like they don't know how to control games when they get in front. If by some chance the side does lead Brisbane at any stage on Friday night, cool heads must prevail and experienced campaigners like Moylan, Peter Wallace and Trent Merrin will need to step up and control the contest.
I'm tipping with the head, not the heart, this week. I think the Broncos offer too much experience and control not to win at home, but I think the Panthers will give this one a hell of a shake.
Tip: Broncos by 4.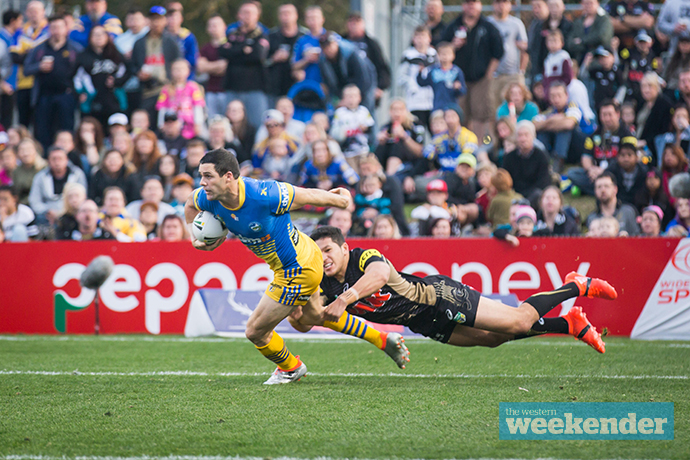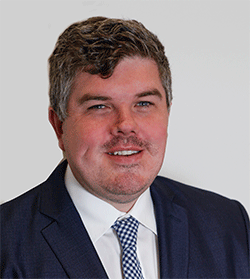 Troy Dodds is the Weekender's Managing Editor and Senior Writer. He has more than 15 years experience as a journalist, working with some of Australia's leading media organisations.