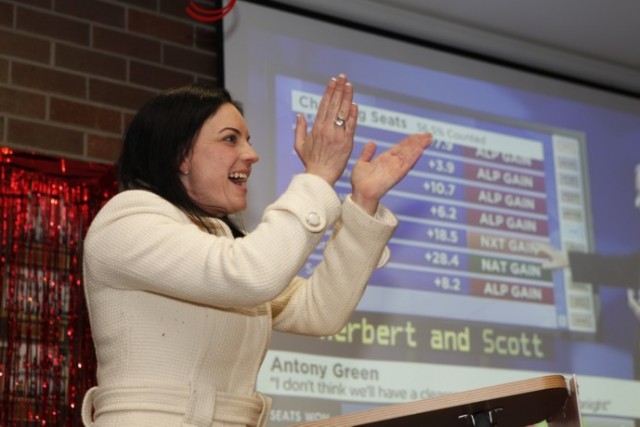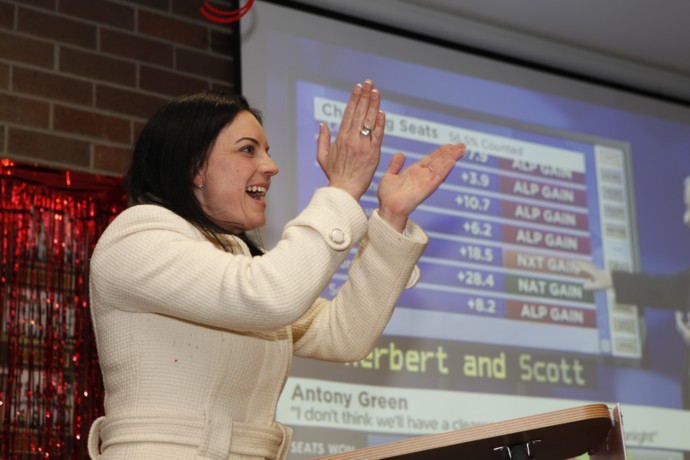 Fiona Scott has dramatically lost the seat of Lindsay with Labor candidate Emma Husar claiming victory a short time ago.
Earlier both Ms Scott and Ms Husar said a result was unlikely to be known tonight given how close the count was, but as the night went on, Labor edged further and further ahead.
However, there's no result at a national level with the political fate of the nation on a knife's edge.
The swing to Labor in Lindsay is around 3.63 per cent and is expected to be slightly bigger once the final verdict is called.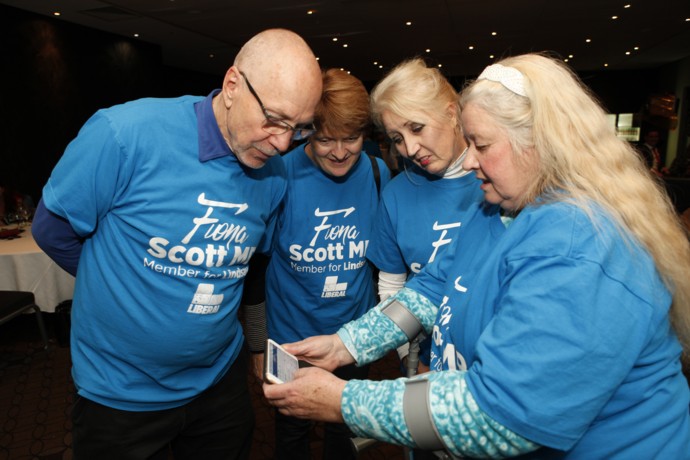 Ms Husar leads the first preference vote count by around 1500 votes.
"Despite our best efforts we don't have a result and I'm really sorry we don't have that result," Ms Husar told supporters earlier tonight.
"It has been an absolute honour and privilege to be the candidate for Lindsay."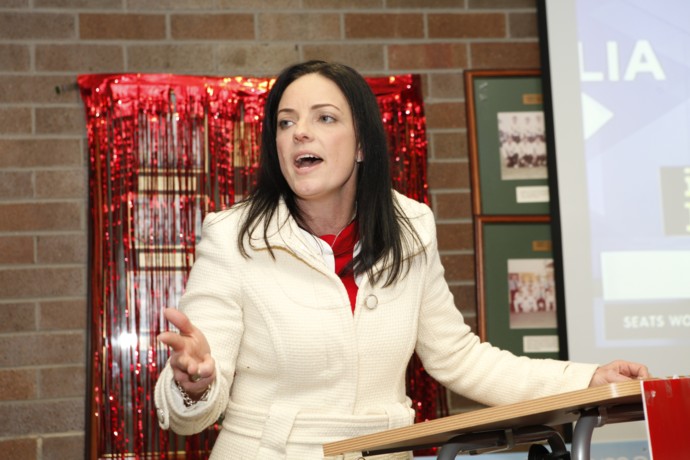 Ms Scott addressed supporters at a function at Panthers Leagues Club, saying Labor had run a "nasty" and "terrible" scare campaign on Medicare.
"I am so proud of our Prime Minister Malcolm Turnbull. We have run a positive campaign," she said.
"It is a very much nail-biting night in western Sydney, particularly here in Lindsay."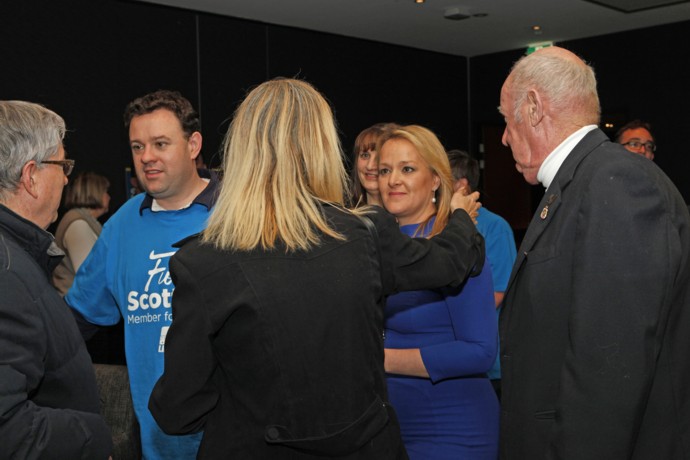 The minor parties didn't have a huge impact in Lindsay. Greens candidate Kingsley Liu has around 3.5 per cent of the vote, while CDP candidate Warren Wormald secured just over three per cent.
Opposition Leader Bill Shorten said it may take several days before a result is known nationally.
He said Malcolm Turnbull had failed to deliver stability and had "lost their mandate".
"The Labor Party is back," Mr Shorten declared.
"Whatever happens next week, whether we are in government or in opposition, the Labor Party is re-energised, it is unified and it is more determined than ever and we promise the Australian people that from government or indeed from opposition, we will save Medicare."
Mr Turnbull addressed the Liberal Party faithful just after midnight, and said he had every confidence that the Coalition would form a majority government.
"It is a very close count… right now nearly 30 per cent of the votes are yet to be counted," he said.
"We have seen this before in 1998 and this is an experience not unknown in the parliamentary history of the Liberal Party."
Mr Turnbull said a final election result may not be known until at least Tuesday.