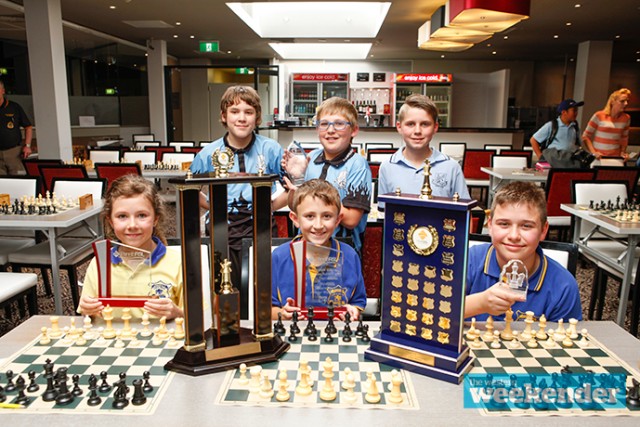 Students from schools across the Penrith region have come together to compete at the ninth annual Inter Schools Chess Tournament.
The competition saw 11 primary schools take part last Tuesday, while on Wednesday, eight high schools battled it out for the title.
Hobartville Public School won the Primary competition while Penrith High won the High Schools competition for a fourth straight year.
Making up 13-and-a-half points out of a possible 21, Team A from Cambridge Park Public School took out third place in their competition, and said the best part was making new friends.
"It feels really good to have placed third," Year 6 student, Storm Waratah said.
"I enjoyed being able to move around to different tables and talking with new people; it was a whole lot of fun especially when you love playing chess."
Deputy Principal, Neil Bourke, said he was proud of the team's effort.
"They did really well this year, I think they made a bit of an improvement on last year," he said.