A man who allegedly stalked a Jamison High School student over the course of six years has been refused bail for the second time in as many weeks.
Paul Scott Howes, 32, appeared before Penrith Local Court via video audio link from Parklea Correctional Centre on Thursday and pleaded not guilty to 41 child stalking offences.
Howes was arrested on June 2 following ongoing investigations into reports a child had been allegedly approached and photographed in the Penrith area.
He was originally denied bail at Parramatta Local Court on June 3, but was able to re-apply after presenting fresh information.
His bid for freedom was rejected again, however, despite his lawyer telling the court his client's parents would essentially keep him under house arrest if he was released.
The crimes, which include 24 counts of stalk with intend to fear and 17 counts of stalk school student while attending school, are alleged to have occurred between June 2010 and May 2016.
In seeking bail, the defence argued Howes would unlikely receive a full-time custodial sentence if convicted due to his limited criminal record.
But Magistrate Roger Clisdell concluded the prosecution case was "strong" on face value.
He said while some of the offences may be "duplicitous", what was "reasonably clear from the extensive facts" was that Howes had been seen by a number of people outside the South Penrith school "with no good purpose for him to be there".
"If he was convicted on a number or all of these allegations, in my view, custody would be involved," Magistrate Clisdell said.
The court heard police will rely on as many as 80 statements and 45 witnesses to prosecute the case.
A short video clip showing the accused sitting in a Mazda vehicle outside the Evan Street school, recorded by the male victim on his mobile phone, was also tendered and played in closed court.
Magistrate Clisdell said it was evident from the footage that the victim, who cannot be named due to his age, "exhibited both anger and frustration that the applicant was once again seen in close proximity to the school", saying expletives aside "you can tell he's upset by his tone".
He also raised concerns about releasing Howes into his parents' custody, noting the accused's mother had been seen sitting with him in the car on one occasion, and the explanation that they were attending the medical centre across the road proved unfounded.
Both parents were in court on Thursday to support their son.
The matter was adjourned to July 29.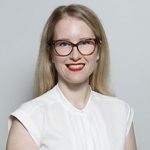 Alena Higgins is the Weekender's Senior News Reporter, primarily covering courts and Council issues.