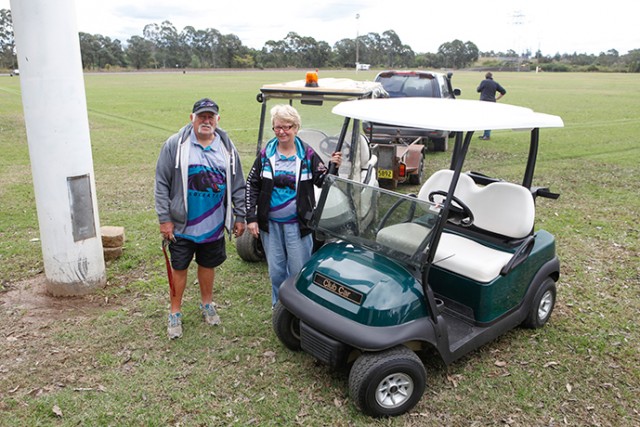 It's been a horror month for the Penrith OzTag Association who have endured the worst floods at The Kingsway facility in more than 30 years.
Earlier this month, when the devastating east coast low swept through the local area, The Kingsway in St Marys was inundated with rain resulting in floods Penrith OzTag Treasurer John Howard hadn't seen in more than three decades.
"We've been there for 30-plus years and it was probably the worst flood that we have ever seen," he told the Weekender.
With The Kingsway backing onto South Creek, the popular fields used for OzTag, touch football and cricket are prone to flooding in long periods of rain.
However the rain event on June 4 and 5 was much more damaging than anything that's hit the area before.
"The water came up much quicker than floods have in the past… it was like a river racing through there," Mr Howard said.
"The water was roughly 18 inches high inside our clubhouse building and it was two metres high inside our shipping container, which holds our equipment."
Penrith OzTag lost more than $10,000 worth of equipment in the floods including two golf carts, a lawn mower, line markers, tools, a printer, uniforms, tags, medical kits and mountains of paperwork.
"We had things covered in mud, equipment lost and gear swept away," Mr Howard said.
"Our golf carts inside the shipping container were both destroyed and our line markers were ruined.
"The water also got into our clubhouse as well as the canteen which is run by Penrith Touch. They lost two fridges."
To make matters worse, a few days after the floodwaters had receded The Kingsway was vandalised by a car doing donuts in the mud – ripping up every field to add even more salt to the wounds.
However, despite all the bad over the past three weeks, Penrith OzTag have been blessed with plenty of good from the local community and beyond.
With much of the equipment unable to be insured due to the fields being in the middle of a flood plain, Penrith OzTag were given a much-needed helping hand by Australian OzTag to get back on its feet.
"They put a fairly good whack of money in our account to get us up and going again without being asked," Mr Howard said.
"I also want to thank Penrith Council as well as friend of the Association, Shivon McPhee, for coming down every day to help us clean up."
Penrith OzTag are yet to hold any games since the floods with Mr Howard confirming all matches will be caught up.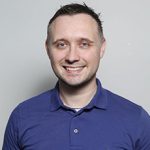 Nathan Taylor is the Weekender's Deputy Editor and Senior Sports Writer. He also compiles the weekly Chatter on the Box TV column. Nathan is an award-winning journalist, who has worked at the Weekender for nearly a decade.