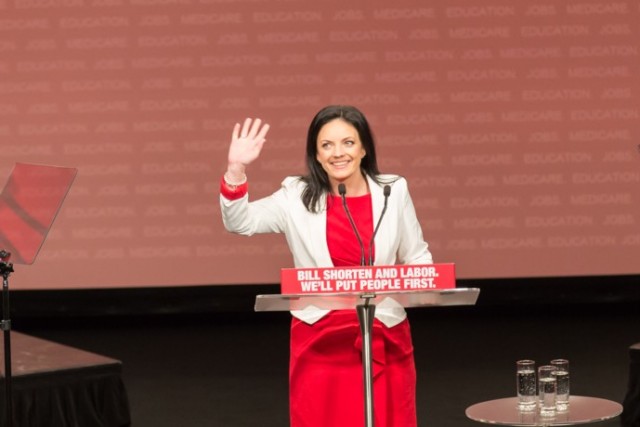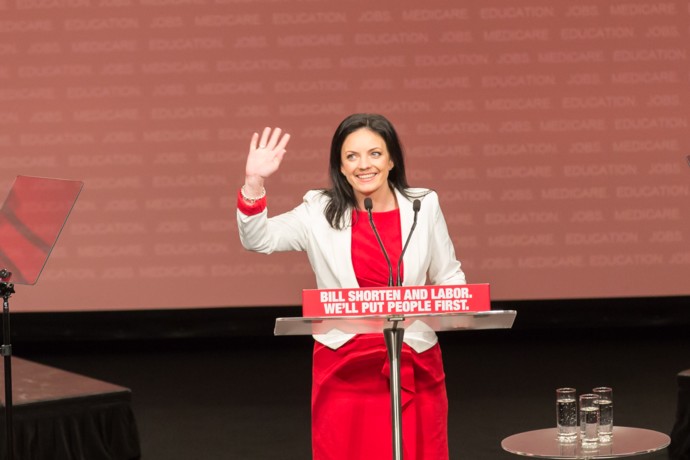 An $88 million funding injection to Nepean Hospital was the critical local announcement to come out of this morning's Labor campaign launch, held in Penrith.
Opposition Leader Bill Shorten was given a hero's welcome as he arrived at the Joan Sutherland Performing Arts Centre.
But the first big applause was for former Prime Minister Julia Gillard, who received a standing ovation from the party faithful.
Paul Keating and Bob Hawke also received huge welcomes when they entered the room.
Labor Candidate for Lindsay, Emma Husar, was the first speaker at the launch.
"Welcome to Penrith, welcome to my home and welcome to the launch of this amazing campaign for the great Australian Labor Party," she said.
"I am humbled and honoured that you would join me here in my community."
Ms Husar said Labor was "the best political party in the world", which she joined because it represented issues that were important to her.
"I'm a single mum and I'm working like most single parents. I'm now enjoying 4.30am starts, I rush to the train station at 6.00am to campaign, I rush back home to get the kids dressed and off to school. I take the kids to the doctor and then I campaign my butt off inbetween," she said.
Ms Husar spoke passionately about her family background in Penrith and her personal connection with many of Labor's key issues during the campaign.
"I can't imagine what my mum would have done without Medicare and the ability to take us kids to the GP when we needed it without the worry of how she could pay for it," she said.
"It was a fundamental right to get her kids the care they needed."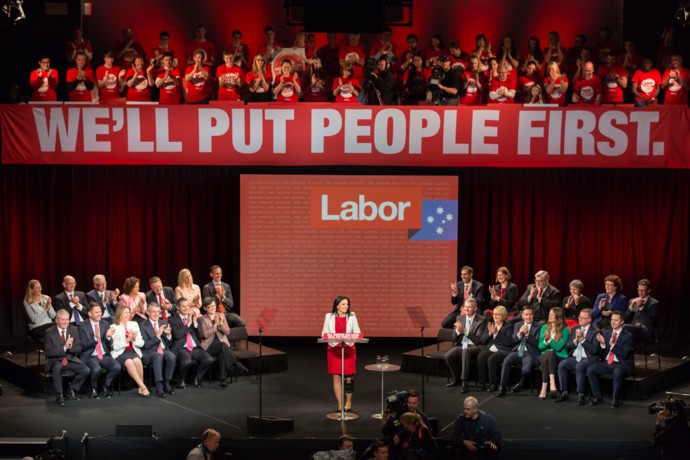 Ms Husar then introduced Shadow Treasurer Chris Bowen, who spoke passionately about Labor's policies including negative gearing reform.
"Labor is back in the game as a competitive and viable alternative," he said.
"Part of the reason is we've lead the debate with detailed and courageous policies. Part of the reason is the unity of our great Labor team."
Deputy Leader Tanya Plibersek also addressed the launch, and said she was looking forward to welcoming Ms Husar as a "colleague in Canberra" shortly.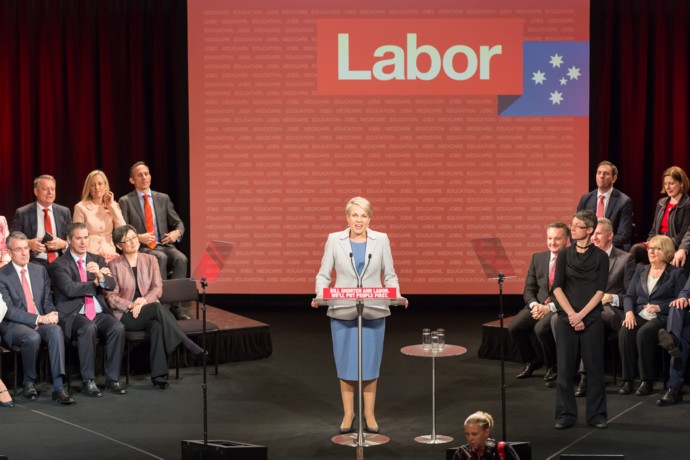 Mr Shorten arrived on stage and joined hands with Ms Plibersek and Mr Bowen, raising them to the roof in a sign of solidarity.
"We gather as one united party ready to serve, ready to lead, ready for government," Mr Shorten said.
"Labor is ambitious for the great success that our country can achieve; determined to share that success with all who helped to achieve it; confident that a great future is within Australia's reach and certain that Labor has the plans to grasp it."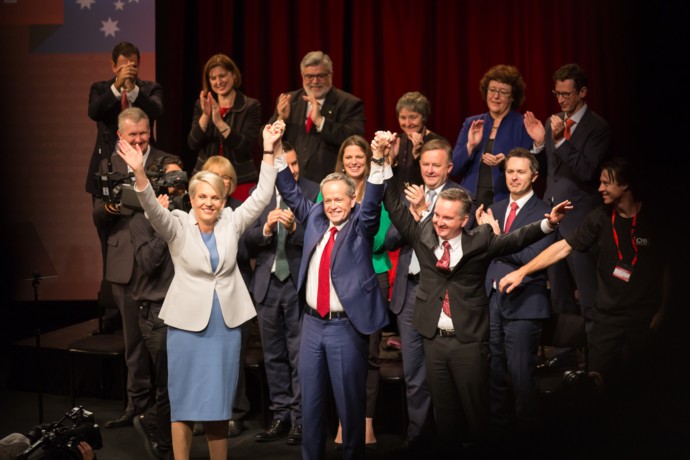 Mr Shorten said Labor would build a "stronger economy and a fairer society".
He announced a small business plan to help those struggling to find work, particularly mothers returning to work and both younger and older Australians.
Small businesses will receive a tax break of up to $20,000 if they employ a parent going back to work, a carer, somebody aged under 25 or somebody aged over 55.
He said Labor would build invest in the rail network in western Sydney.
The $88 million funding injection to Nepean Hospital will build a new cancer centre, birthing suites and new operating theatres.
Mr Shorten also announced $72 million for 12 regional suicide prevention projects across the country, and said funding would continue to ensure Headspace could remain open.
Medicare was a significant focus of Mr Shorten's speech, promising to protect it into the future.
He announced an incoming Labor government would reverse cuts to pathology and diagnostic imaging.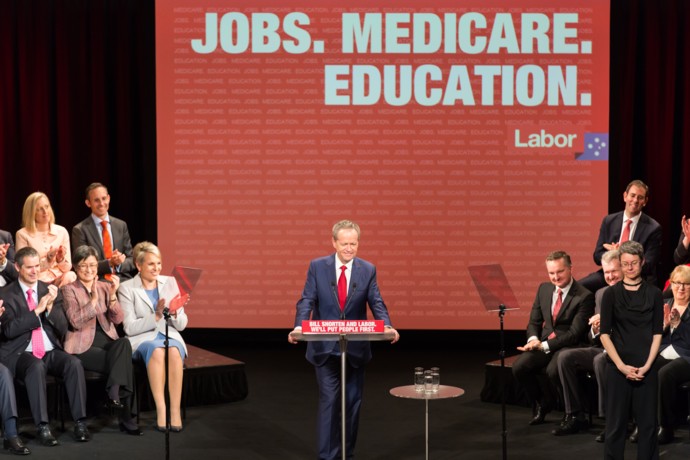 "It is fitting we launch our campaign here in Penrith – one of the great diverse and growing cities of western Sydney," Mr Shorten said.
"Here and right around our country Australians need an investment in the things that people rely on."
While polls suggest that sitting Liberal MP Fiona Scott will retain the seat of Lindsay, holding this morning's launch in Penrith is a sign that Labor believes it can gain ground in the seat and potentially cause an upset on election day.
Other high profile guests at the launch included former NSW Premier Kristina Keneally, Penrith Councillor Greg Davies and State Londonderry MP Prue Car.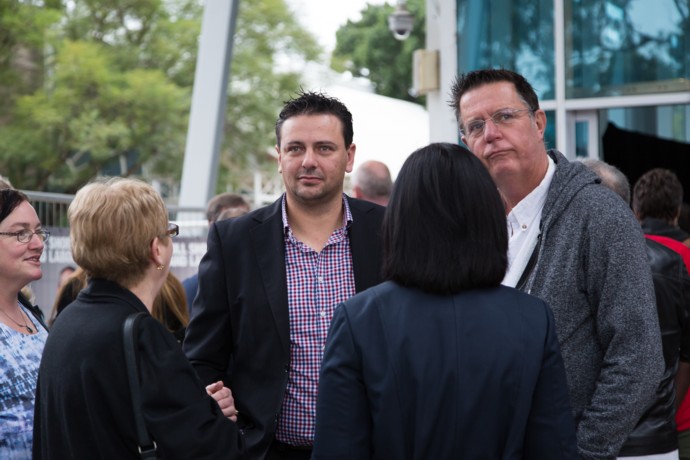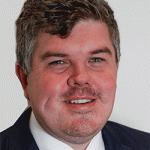 Troy Dodds is the Weekender's Managing Editor and Senior Writer. He has more than 15 years experience as a journalist, working with some of Australia's leading media organisations.