Penrith Emus coach Jeremy Paul realises sport is a results driven business but the former Wallaby international wants supporters of the battling side to ignore the results for now and focus on what's to come.
The struggling Emus have been held scoreless for the past two weeks, with their most recent defeat coming at the hands of Manly who thrashed them 65-0 last Saturday.
Paul doesn't offer any excuses in regards to results this season, instead he's more focused on a brighter, stronger future.
"I hate it… I've never really lost in my career but you've got to accept where you are at," the 1999 World Cup winner told the Weekender.
"I'm not into excuses, I know what the scores represent – it's a results driven world, sport – but I can't dwell on results, I never have. I'm all about the process and getting that right."
It's been a rough debut season for Paul who revealed he's used 39 players in the Shute Shield this year, including 23 debutants.
While an outsider may be looking at Penrith's scores in absolute horror, for Paul he's seeing "incredible improvement" all things considered.
"We know we are not up to the level in regards to where we need to be physically, but from a learning and development point of view I've seen dramatic improvement, enormous improvement," he said.
"I have a plethora of examples that show off our improvement, for example our line-outs, but realistically we've had to reconstruct a brand new club, it's phenomenal."
The Emus will look to continue developing this season when they take on the eighth-placed Eastwood this Saturday afternoon at Nepean Rugby Park.
Paul said when the season comes to an end in mid-July, his boys will be back at it just a few weeks later to try and get even the slightest of headstarts on their competition.
"A month after the season finishes we'll be back at it in August. We won't be doing any skills sessions, it will be purely running and fitness," he explained.
Paul will also introduce U15, U16 and U17 junior players into the squad, so they can prepare for life as a future Emu.
So what's left to get out of 2016?
"There's nothing really rugby-wise we can take out of these final three games but what we can take out is that mental toughness and willingness to keep going and going – they are going to need that this off-season because they don't know what's going to hit them," Paul said.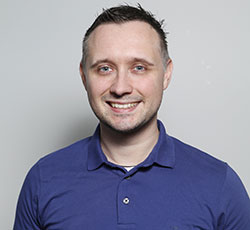 Nathan Taylor is the Weekender's Deputy Editor and Senior Sports Writer. He also compiles the weekly Chatter on the Box TV column. Nathan is an award-winning journalist, who has worked at the Weekender for a decade.