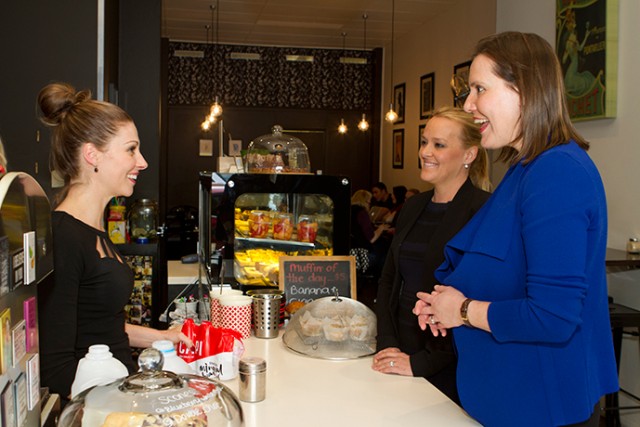 Cafe Fred is one of 13,000 small businesses in Lindsay that will benefit from tax changes announced in the Federal Budget, according to Assistant Treasurer and Minister for Small Business Kelly O'Dwyer.
Ms O'Dwyer spoke exclusively with the Weekender at the cafe ahead of a local small business event on Tuesday.
"Those small businesses under a re-elected Turnbull Government will get a company tax cut and unincorporated entities will get a tax discount and be able to invest in their business," she said.
"If they are a cafe, they can get a new coffee machine, cash register, furniture – as long as it's up to $20,000 they can instantly write it off."
Ms O'Dwyer said the focus on small business is to allow the five million of them across the country the ability to employ more people and grow their business.
"We want to allow small businesses the flexibility to grow from where they are, and they can grow from Penrith," Ms O'Dwyer said.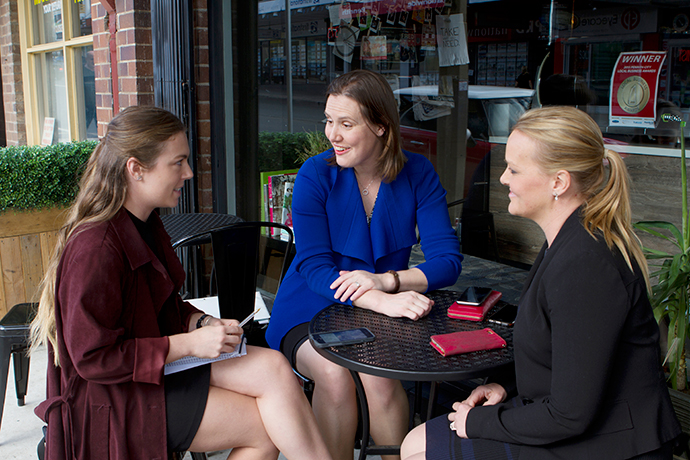 "We are providing access to new markets with free trade agreements, and that's particularly good for small to medium enterprises when they are looking to sell their product overseas."
After speaking with Ms O'Dwyer, Cafe Fred's owner Michelle Galloway said as a sole trader looking to expand her business, she is encouraged by the changes.
"We are looking at expanding into catering under the same name, and tax incentives will help us employ more people," she said.
Ms Galloway said the increase of the small business threshold from $2 million in turnover to $10 million means even her future larger business can benefit.
Member for Lindsay Fiona Scott said boosting small business in western Sydney will help bring local jobs and stop 70 per cent of the working community leaving the area to work.
"Having a competitive company tax rate to ensure that big business does think Penrith is a place to do business, and our small businesses become medium businesses, and medium business become big businesses is a 'whole of economy' plan," she said.
"Nowhere else do you see the transition from the mining boom into a new diversified economy than you do here in western Sydney."
On Tuesday, Ms O'Dwyer attended a luncheon hosted by Penrith Valley Chamber of Commerce.