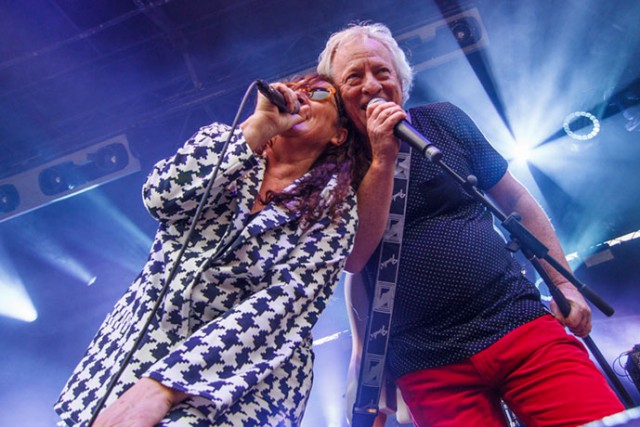 Most people have an idea of what kind of debaucherous activities musicians might be getting up to after a gig, but generally those thoughts don't involve fishing.
While some artists may have been indulging in the stereotypical rock star activities, Grace Knight, lead singer of the indie pop band Eurogliders, and guitarist Crispin Akerman were sneaking through the crowd after their shows in their stinky fishing gear ready to head off to find the perfect spot to drop a line.
"[People think of] sex and drugs and rock 'n' roll but Crispin and I were sitting on a muddy bank somewhere smoking a joint and fishing," she said.
"Sometimes if we used to catch some flathead we would drop it in a bowl of tequila and eat it. We didn't cook it, we just dropped it in alcohol and ate it on the pier.
"They were some of the most fun times, nothing to do with actually touring or being a rock star," she laughed.
It's been over 40 years of fun times for Grace Knight and the Eurogliders, who came to prominence in the 80s with hits like 'Heaven (Must Be There)', 'City of Soul', 'We Will Be Together' and 'Can't Wait to See You'.
While Grace may have spent most of the last few decades working on her solo career, it's been punctuated by several Eurogliders reformations.
What keeps the talented singer coming back is not only her love for the Eurogliders' songs, but also her longstanding friendship with songwriter and ex-husband Bernie Lynch.
"We're great mates, we're really good friends, we love working with each other," Grace said.
"I love his songs and he likes the way I interpret his songs.
"And it's fun, it's a lot of fun."
For Grace, being in a successful band meant there was always a new milestone to look forward to, whether it was making it onto the hit music show 'Countdown', or performing live for 65 million people on MTV's New Year's Eve concert in New York.
"As you're approaching the success of each goal there's always another goal in the distance," she said.
And the goals are not over for Grace who has no plans to leave music anytime soon.
Last year she released a solo album titled 'Fragile', next month she will head out on a nationwide tour with the Eurogliders, including a stop off at the Rooty Hill RSL, and there's still more projects in the works.
"Bernie's writing at the moment and half way through the year we'll be recording a new Eurogliders album," she said.
"We've got a lot of work to do before we call an end to our career."
The Eurogliders will be performing at Rooty Hill RSL on Friday, June 17 at 8pm. Tickets are $25. For more information or to purchase tickets, visit www.graceknight.com.au or call Rooty Hill RSL on 9677 4916.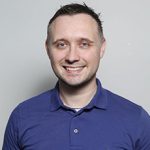 Nathan Taylor is the Weekender's Deputy Editor and Senior Sports Writer. He also compiles the weekly Chatter on the Box TV column. Nathan is an award-winning journalist, who has worked at the Weekender for nearly a decade.