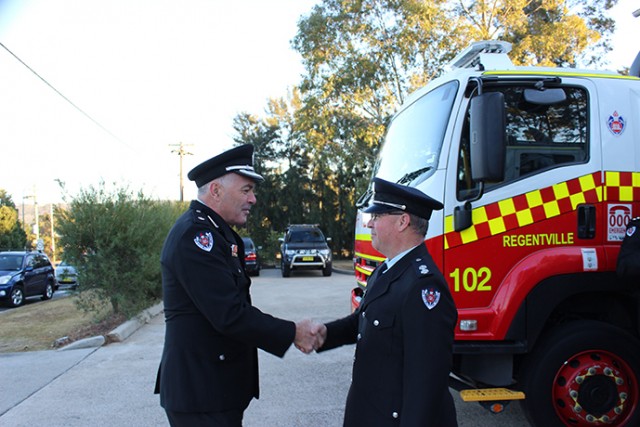 Station Commander at Regentville Fire Station, Phil Marsh, has hung his helmet up and taken off his bright yellow uniform for the last time after he wrapped up 37 years of service last weekend.
After starting out as an energetic and enthusiastic 22-year-old in September 1978, Mr Marsh said he has seen plenty of changes and plenty of fires during his time as a firefighter.
Speaking with the Weekender before his final shift, Mr Marsh said he hadn't initially planned on joining the ranks.
"I was managing a family business in Blacktown at the time and a couple of guys from the local fire station would come in quite often and they told me I should sign up, so I did and it's the best thing I've ever done," he said.
37 years and 10 months down the track, Mr Marsh said he was feeling good about what he has accomplished.
"People do keep asking me what I feel like and I have to say I feel really good about everything and now I'll get to be my own boss at home and do things I want to do," he laughed.
"I will definitely miss the comradery around all of the guys, especially at meal times during our long shifts.
"I'll also miss jumping on the truck every time the siren sounds."
One incident that has stood out for Mr Marsh is the fire at the Penrith Homemaker Centre on Mulgoa Road in 2012.
"I got to send the call out for that one and around 20 trucks turned up so we were using all our resources – it was the best call I made of my career," he said.
An honour guard was held for Mr Marsh after his final shift at the station on Sunday, May 29, with crew members congratulating him on his career.
"The Firefighters at '102' would like to wish Phil all the best in his retirement," Senior Firefighter Peter Shaw said.