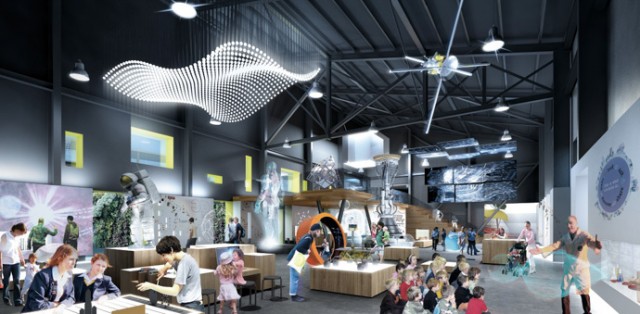 Penrith youth could have access to a multi-million dollar science centre right in their backyard.
A new Western Sydney Science Centre planned for Western Sydney University's (WSU) Kingswood Campus, aims to attract young people to careers in science, technology, engineering and mathematics – otherwise known as STEM.
Dr Ragbir Bhathal from the School of Computing, Mathematics and Engineering at WSU said western Sydney was missing somewhere people can go to engage with science.
"Building such a centre in western Sydney would have tremendous benefits not only for students but also for the public awareness of science and Australia's future prosperity."
The science centre will complement the high-tech industries that will emerge around the future western Sydney airport over the coming years, including the Sydney Science Park at Luddenham.
As part of that 'innovation corridor', the science centre will be based on models such as the Exploratorium in San Francisco and could attract up to 180,000 visitors per year.
Dr Bhathal noted the "serious decline" in Year 12 students studying biology, chemistry, physics and mathematics, and said a science centre will entice more young people to pursue careers in these fields.
"A science centre in western Sydney will be of immense value to science teachers in exposing their students to the latest developments in science and engineering," he said.
Dr Andy Marks, Assistant Vice- Chancellor, Strategy and Projects, said WSU has contributed the $30 million building, but is yet to secure the further $23.6 million needed from the Government.
"We have the building here and it's waiting to be refurbished and adapted to be a technology rich science centre, but we need just over $23 million to do that," he said.