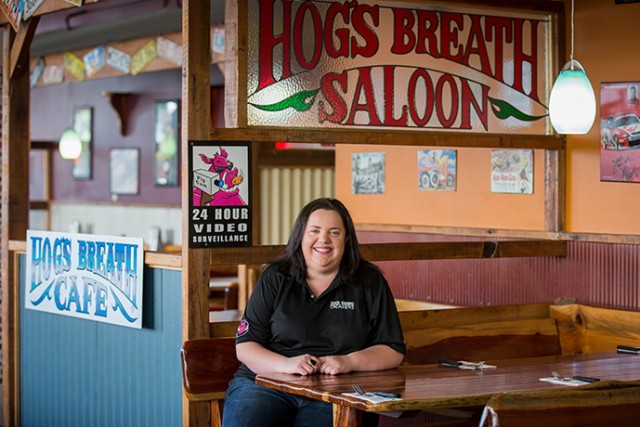 Popular Penrith restaurant Hog's Breath Cafe is set to make a move.
The steakhouse is planning a switch to Ransley Street, across from Pepper Stadium, ending its association with Westfield Penrith.
Hog's Breath Cafe Penrith's owner, Ellen Smallacombe, said time was up for the franchise in the busy Riley Street restaurant precinct after a 10 year stint.
"We celebrated our 10th birthday in Penrith in November, which also meant our lease was up," she said.
"A lease negotiation that included a 40 per cent increase in rent and a shorter term of just two years made it pretty impossible for us to stay.
"A Hog's Breath Cafe franchise requires a minimum seven year term."
HB Group submitted a development application to Penrith Council to change the use of the Penrith Paceway site to use as a restaurant and fit out into true Hog's Breath style.
If approved, the $1.1 million fit out will include the extension of the dining room, a verandah bar, a covered pathway and formalised parking.
"We'll be getting landscaping done, creating a new style of Hog's Breath with a massive outdoor dining area, and a family orientated garden similar to some of the inner city restaurants popping up," Ms Smallacombe said.
Once approved, the build will take approximately 10-12 weeks.
Paul Stonebridge, Westfield Penrith's Centre Manager, wished the Hog's Breath team well after more than a decade working alongside them.
"We wish the team every success as they move into their new restaurant later this year," he said.