Former McCarthy Catholic College school teacher turned NRL referee Grant Atkins has released a popular podcast series highlighting the incredible achievements of western Sydney locals on the big stage.
Coinciding with his Masters in Communications degree, the Penrith local created the Pride of the West Podcast series to get an insight into the lives and upbringing of some of western Sydney's most well-known faces.
Speaking with the Weekender, Atkins said he wanted to create something unique for the people of western Sydney and beyond to enjoy.
"Apart from a recent media campaign, there's nothing really out there recognising the achievements of former and current western Sydney locals," he said.
"People from western Sydney are proud of where they come from and are happy to share their story of growing up in the area.
"The podcast doesn't just cover sports stars but people from a range of fields."
To date, Atkins has released seven Pride of the West podcasts which include chats with Pat Cummins, Mark Geyer, Chris Bath, Paige Hadley and Jason Dundas.
He said there had been a few standout interviews so far.
"Mark Geyer was very good," he said.
"I've known 'MG' for 15 years and knew he was very proud and open about where he comes from.
"Chris Bath was another interesting one as she is a great mouthpiece for western Sydney, as is Jason Dundas who was a very good interview as well."
Listeners can download a new episode each week on iTunes and SoundCloud.
The next podcast Features a chat with Socceroos goalkeeper Mathew Ryan.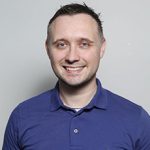 Nathan Taylor is the Weekender's Deputy Editor and Senior Sports Writer. He also compiles the weekly Chatter on the Box TV column. Nathan is an award-winning journalist, who has worked at the Weekender for nearly a decade.