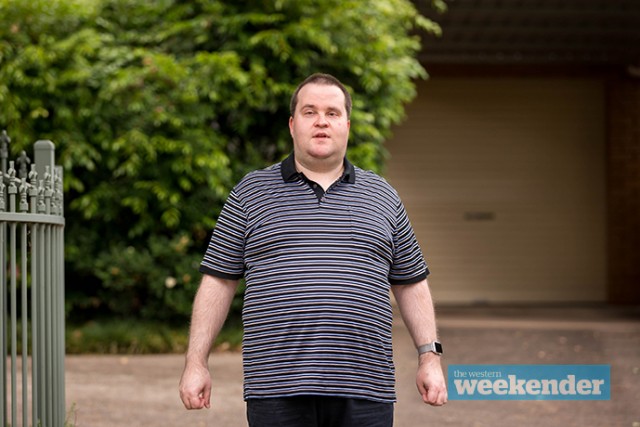 To improve accessibility for everyone in Penrith, Scott Rutkowski is asking the local community to sign up to ride-sharing services like the fast-growing Uber.
Mr Rutkowski has been completely blind since birth, and has been relying on friends and taxi services to help him live a normal life.
"I want to try to live my life like my sighted counterparts, and having a service like Uber in Penrith would give me a bit more freedom, so I can get to places like the gym," he said.
There are a range of Uber services Penrith has not yet been able to fully experience, including UberTAXI, where normal taxis choose to take Uber bookings; UberBLACK with limousines and SUVs; and for people with a disability, UberASSIST.
Although there is currently a taxi service in Penrith, Mr Rutkowski's vision impairment has made it difficult to catch them.
He said when he would wait in a taxi line, people would often push in front of him, and on several occasions he has been dropped at the wrong location.
"When you call or book a taxi, half the time when you want to go to a local place, they reject your fare or you have to give them a tip," he said.
"With Uber you can rate the driver, and if they get three negative comments, they will get kicked off the system."
Henry Greenacre, Uber NSW General Manager, said accessibility is a top priority for Uber.
"Uber's technology increases the mobility, efficiency and freedom of our riders and drivers with accessibility needs," he said.
"Our UberASSIST service is available for riders with impaired mobility or those that require additional assistance, such as the vision impaired or those travelling with service animals."
He said Uber is endeavouring to increase the number of drivers and riders in western Sydney for people like Mr Rutkowski.
"To help connect our western Sydney driver-partners with more riders, we're offering all residents in western Sydney their first ride for free," he said.
"We hope this will encourage more people to use Uber as a safe, reliable and affordable way to get from A to B."
Mr Rutkowski receives half price taxi fares through the State Government's Transport Taxi Subsidy Scheme, but he said after a booking fee and flag fall it ends up the same amount as an Uber fare.