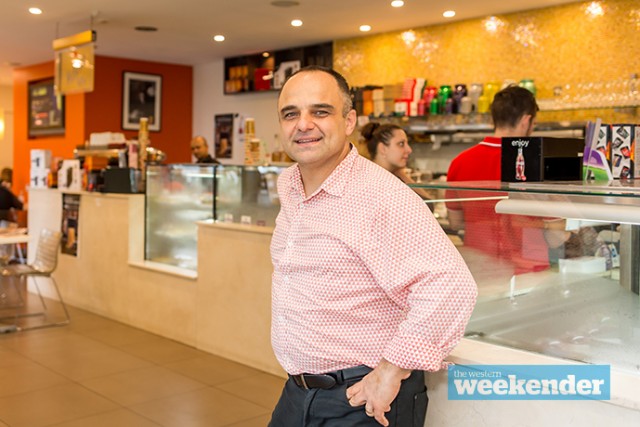 Locals and tourists will soon know the cleanliness of local restaurants before they step inside – through a star rating displayed on their doors.
The Scores on Doors program by the NSW Food Authority and Penrith Council will enable local businesses to flaunt the results of their last health, hygiene and food safety inspection.
While some businesses were not so keen on the idea, Mustafa Gazi, owner of Cafe Lattetude in Jamisontown, said he thinks the program will benefit consumers and businesses doing the right thing.
"Many consumers are very conscious as to how their food has been stored and prepared," he said.
"I think it's a great idea as patrons are assured when they walk through the doors and feel confident they are dining at a venue with a high Food Authority star rating."
He said it will provide better promotion for local businesses, and he will absolutely participate in the program.
"I believe we will receive a very high rating like we normally do, and to be able to show a high rating on your door is a great marketing tool which will help increase repeat business," he said.
Businesses can be marked with up to three 'demerit points' in their health and safety inspection to still receive a five star rating.
The loss of four to eight points will still get a business a four star rating, and losing nine to 15 points will result in a three star rating.
Anything over that does not provide the opportunity to display results through the program.
The NSW Food Authority's Local Government Unit Manager Ben Lees said the voluntary program is about recognising good performers.
"It's free to the business and most people can put up their poster or put it in the drawer," he said.
"But it's not open to businesses who fail their inspection – we have a name and shame list for that."
Most Councillors voted in favour of the program, excluding Councillor Marcus Cornish who said Council's existing food safety program is already working.
"This Council already has 20 businesses on a black list which is great, I don't see the need, I think this is an insult to people already doing the job," he said.
Councillor Cornish said the money could be used better inspecting the health and safety of other businesses.