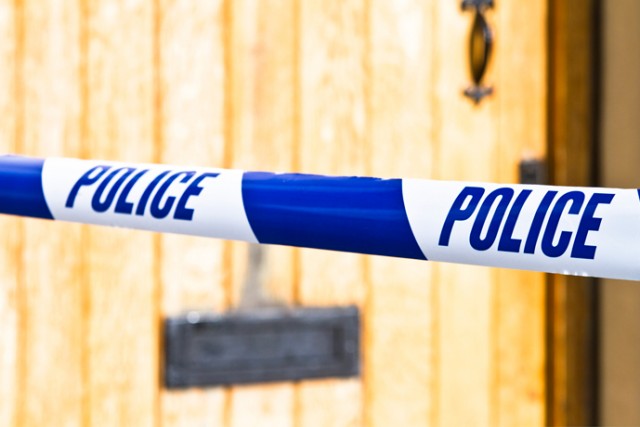 A driver has been charged and a heavy vehicle grounded with defects following a bizarre vehicle stop in Erskine Park yesterday.
About 2.20pm on Tuesday, officers from Traffic and Highway Patrol Command were patrolling the M4 at Erskine Park, when they saw a flat-bed truck travelling at 40km/h in a 110km/h sign posted area.
Police stopped the vehicle and spoke with the 34-year-old male driver. Checks of his licence revealed it was suspended, and a check of the truck's registration revealed it had been cancelled.
"Following an inspection of the truck, eight of the 10 tyres appeared to be well-worn (below legal tread depth), with one tyre fitted to the second axle completely blown out," a Police spokesperson said.
"In addition, officers also noticed a crack in the front windscreen, the driver's side mirror was missing, broken wheel guards, frayed seat belts, and cracks in the trucks body compartment. "
As a result, the truck was grounded and the driver issued a major 'red' defect notice.
The driver was served with a Future Court Attendance Notice for drive whilst suspended, use unsafe heavy vehicle, use Class C heavy vehicle with expired label, disobey keep left unless overtaking, and fail to notify change of address.
He is due to appear at Mt Druitt Local Court in May.
Traffic and Highway Patrol Commander, Assistant Commissioner John Hartley, said that unsafe heavy vehicles on our roads are a risk to all road users.
"Owners and operators of heavy vehicles need to ensure that their trucks and trailers and safe. Any vehicle with defects should simply not be on our roads," Assistant Commissioner Hartley said.
"For the safety of all road users throughout NSW, it's important for all heavy vehicle drivers to be fit and licensed to drive.
"Traffic and Highway Patrol officers will continue to be out in force to detect unsafe vehicles and their drivers to further prevent road trauma."