A family has been left devastated after a teenage boy was killed in a car accident at Cranebrook on Monday afternoon.
17-year-old Kieren Birks died at the scene of the accident at the intersection of Andromeda Drive and The Northern Road.
It is understood the teenager was turning right out of Andromeda Drive onto the Northern Rd about 3.30pm on Monday when his Ford Laser was hit by a truck travelling north.
A Gofundme page has been set up to assist with the financial struggles his family now faces.
"So, as we all know Kieren sadly passed away today, no one ever thinks about the financial struggle people face when death comes around, so me and a few of the girls in his older sister's year want to help make this tragic time a tiny bit easier and help out his family with some money donated by all his friends, family, teachers, and fellow class mates," the page's creator, Chloe Byrnes posted.
"Every little bit counts and every little bit will be appreciated."
Hundreds of dollars have already been donated, and special tributes to the teenager have been posted online.
"Such a beautiful young man and from a lovely family. My heart is heavy and thoughts are with his family and friends," Kathy Trewartha posted.
"He was the happiest, most caring young man who bought sunshine to everyone. I had the pleasure to teach him and enjoy life with him," posted Merryn McArdle.
The tragedy has also prompted renewed calls for upgrades to the Andromeda Drive and Northern Road intersection, which locals say is dangerous.
In 2013, residents went public with major concerns about the intersection, with one local saying "I'm just waiting for a fatality".
Last year, Council proposed the construction of a roundabout at the intersection.
A report is being prepared for the coroner following yesterday's fatal accident. The truck driver was not injured.
The Northern Road is under the control of Roads and Maritime Services (RMS), and Councillor John Thain – who has long campaigned for an upgrade – said yesterday's accident is a heartbreaking way to prove that it needs to be fixed.
"What a way to prove it – a poor young 17-year-old bloke with his whole life ahead of him is now gone," Cr Thain told the Weekender.
"It needs to be fixed urgently – there's no ifs or buts. In 2013, we indicated that it was a disaster waiting to happen."
Cr Thain said he would again bring the issue up with Council as a matter of urgency.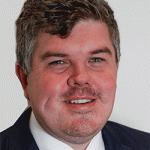 Troy Dodds is the Weekender's Managing Editor and Senior Writer. He has more than 15 years experience as a journalist, working with some of Australia's leading media organisations.