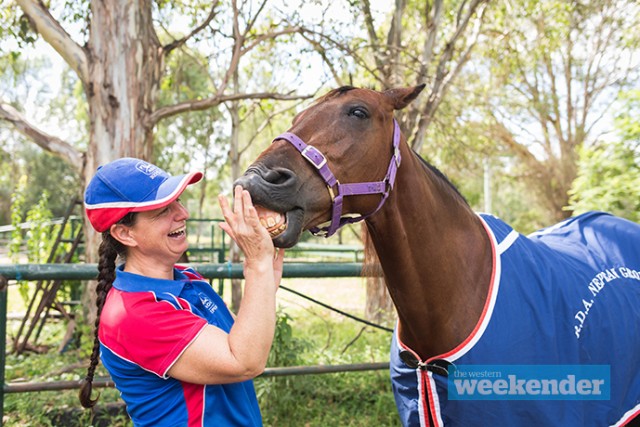 Upon retirement, a dedicated racing celebrity turned to helping others, and he has now been recognised for his philanthropic efforts.
Ex-harness racer, 10-year-old 'Sumatran Tiger', traded in his competitive career for a relaxing home at Riding for the Disabled's (RDA) Nepean Centre in Orchard Hills.
Stabled at Fairfield Harness Racing, the Standardbred won the hearts of the local community, and had a race there named in his honour.
Fairfield trainer Allan Brennan said after more than 60 years in the industry, he has never seen a horse with Tiger's temperament, charm and disposition.
"He just loves people, particularly children and is so agreeable it's unbelievable," he said.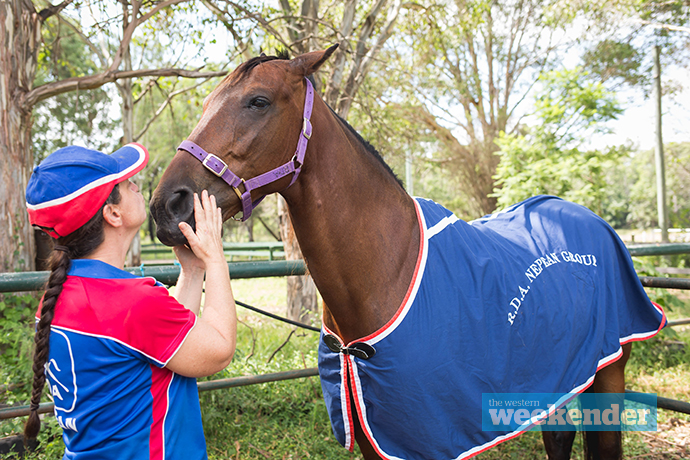 Now, Sara Dautzenberg and other coaches at the RDA Nepean have the irreplaceable Tiger to provide a valuable mental and physical experience to local disabled men, women and children.
"When they get on the horse you can see them physically relax," she said.
"A lot of our riders also have physical limitations, their legs especially, and for them to get on a horse makes them so happy and excited, it's good for their independence."
Tiger is now free-leased to the self-funded RDA Nepean, who are calling out for more support from the community.
"Volunteers are needed on Saturdays, and we need people with and without horse experience because there's lots of other things than just the horses to help with," Ms Dautzenburg said.
If you would like to help RDA Nepean, call 9623 4173 or email [email protected]