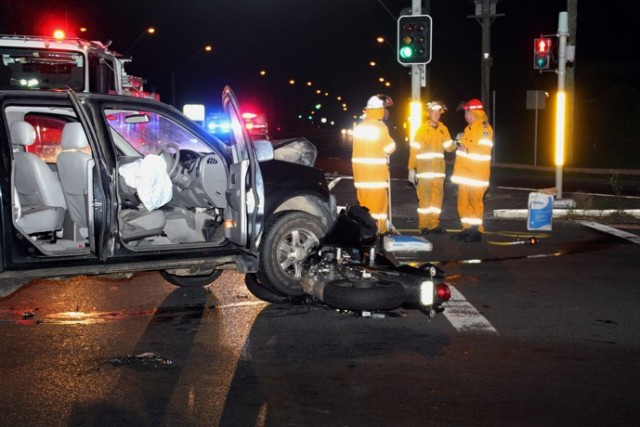 A motorcyclist has somehow escaped serious injury after colliding with a four wheel drive in Erskine Park overnight.
Police, paramedics and the RFS responded to reports of the collision on Erskine Park Road at around 9pm last night.
Upon arrival, services located the rider walking around at the scene and a family of two adults and three children from the four wheel drive out of their vehicle.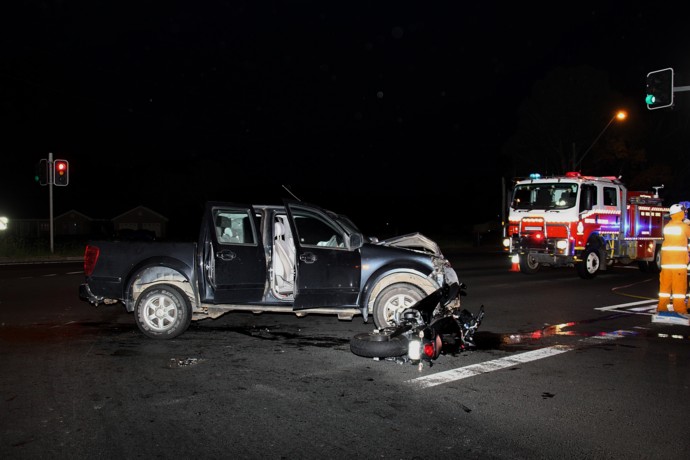 Paramedics assessed the rider at the scene who appeared to be uninjured, however he was transported to hospital as a precaution.
All five occupants including the children from the four wheel drive were also uninjured.
Police are investigating and it is believed the rider may have been unlicensed.