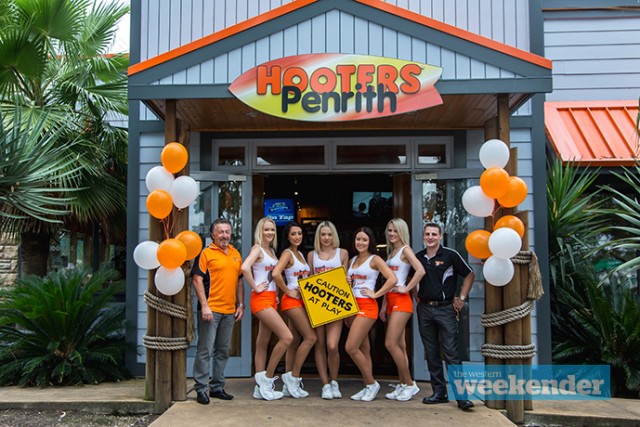 Under new ownership Australia-wide, Hooters Penrith has a fresh new lease on life.
With new management, Hooters Penrith brings you that special Hooters service and some new favourite dishes with an exciting new menu to start in March.
Hooters Penrith General Manager, Grant Howard, is looking forward to bringing Hooters Penrith back to life, and to offer the experience to the community once again.
"It's great to be back at Penrith Hooters with great owners who look after their staff and who want to grow the business," he said.
"We are looking forward to a busy 2016 with many new and exciting things to happen with Penrith Hooters, and we are taking bookings now for Super Bowl 50, February 8 opening at 9am."
Hooters Penrith has a team of fun, friendly and vibrant staff ready to look after your lunch or dinner needs, to make your Hooters experience unforgettable.
As the home of all UFC and NRL games live on over 40 televisions, Hooters Chairman, Sydney Borg, said Hooters stands out from the crowd for a fun and exciting way to dine out.
"We want you to have fun and an experience you won't find anywhere else in the greater Penrith region," he said.
"What we have that no other restaurant has is our 'Hooters Girls'. Come on down and try our world famous chicken wings and ribs, as well as some line dancing with our girls."
With new ownership comes some new opportunities and Hooters will be rewarding those frequent diners with their Hooters Muulla Rewards app and their Hootclub.
Plus, the huge deals on Tuesdays are back, where kids can eat free and Hooters offers scrumptious all you can eat ribs from 5pm.
And look forward to February's major event with Miss Hooters World and Miss Hooters October from America who will be joining the Penrith team February 20 to 24 for calendar signings and photos.