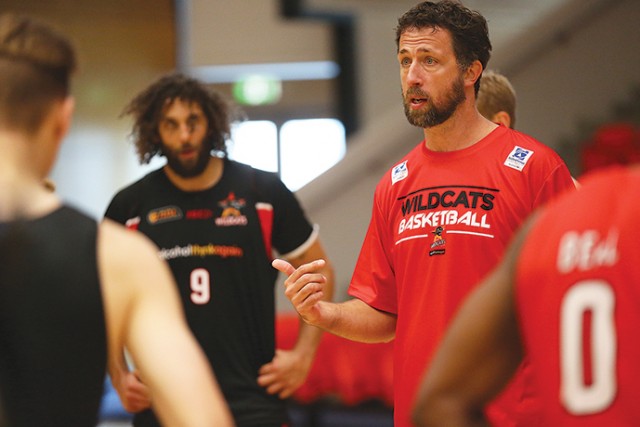 Before he captained the Australian Boomers at two Olympic Games and carved out a successful career in European basketball, Matt Nielsen was ditching school early three times a week to train with the Sydney Kings.
Born in Penrith in 1978, Nielsen fell in love with the game of basketball at high school after one of his teachers took notice of his height and introduced him to the sport.
"My maths teacher at Penrith High, Mr Tucker, was the man who introduced me to the sport and I'm very grateful for that," Nielsen told the Weekender.
After getting a taste for the game at high school, Nielsen joined the Penrith Basketball Association where he began to hone his skills and rise through the system.
"Peter Lawless coached me in the junior teams at Penrith and opportunities arose very quickly after that. I ended up playing with the Sydney Kings youth team all in the same year," Nielsen said.
Nielsen was a member of the Kings whilst a student at St Marys Senior High where, three days a week, he would need permission to leave class early to attend training.
"I remember finishing school at lunchtime to catch a train then a bus to Alexandria," he recalled.
"As a kid, being a professional athlete and a high school student was a pretty surreal experience, but it does feel like a long time ago."
In 1995, at just 17, Nielsen played two games for the Kings before moving to Canberra in 1996 to attend the Australian Institute of Sport.
He returned to the Kings in 1997 where he won the NBL's Rookie of the Year Award before he spent a further seven seasons at the famous 'Kingdome', helping the club to back to back titles in 2003 and 2004.
After going undrafted in the 2000 NBA Draft, Nielsen had another crack at making it in the US when he was a member of the Denver Nuggets Summer League team in 2004.
However with the Nuggets stacked with multiple power forwards, Nielsen missed the cut and so, took his talents to Europe.
Nielsen spent nearly 10 years abroad where he played for teams in Greece, Lithuania, Spain and Russia.
"It was a great experience playing in Europe, we had a mix of some pretty cold climates in Lithuania and Moscow, and some nice climates in Spain and Greece," Nielsen said.
"My kids were lucky enough to spend the first decade of their lives experiencing that."
Whilst in Europe, Nielsen was also regularly selected as a member of the Australian Boomers national team, in which he competed at three Olympic Games, captaining two.
During the Olympic Games in London, Nielsen was given the tough assignment of guarding NBA superstar LeBron James.
"It was definitely my proudest moment to captain Australia at Beijing (2008) and London (2012)," Nielsen said.
"I wanted to go to an Olympic Games before I even took up basketball. Those experiences, there was nothing better than that."
Nielsen officially retired from the game in 2013 and returned to Australia to live in Perth, where he would take up a part-time coaching role with the NBL's Perth Wildcats.
At the end of the 2013/14 NBL season, Nielsen finally got his crack in the NBA when he joined the coaching staff in a player development role at the five-time NBA champions San Antonio Spurs.
"That was an awesome experience… the Spurs have some unbelievable staff and you are really there to observe and help out where you can," Nielsen said.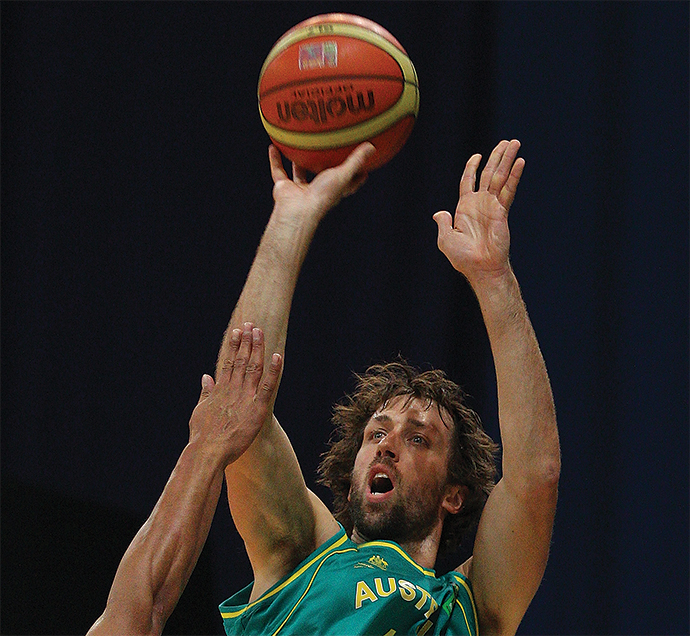 Whilst at the Spurs, Nielsen also got the chance to work with one of the NBA's most renowned coaches in Gregg Popovich.
"Pop is a very busy man but I did have some time to have a chat with him here and there. He's an amazing person and to watch him go about his craft every day, I was really lucky," he said.
Nielsen's time in San Antonio gave him the taste he needed to know that basketball coaching was the next step in his illustrious career.
The 37-year-old got back in touch with the Perth Wildcats and signed on to be the club's assistant coach for the current season.
"It's still a learning process, you look at the game from different angles," he said.
"There's still a long way to go to be where I want to be but I am certainly enjoying it."
Last month Nielsen was presented with one of the biggest honours of his long and decorated career, inducted in the Basketball NSW Hall of Fame.
While most players are usually inducted into the Hall of Fame well after their playing careers have ended, Nielsen was bestowed the honour just two years after retiring from the game.
"It's a massive honour to be inducted into the Basketball NSW Hall of Fame, I've spent a good part of my life playing basketball in NSW – whether it was Penrith in my junior days or at the Sydney Kings," he said.
"I was surprised, however, at how quickly they put me in, I only stopped playing a couple of years ago."
With Nielsen's mother still residing in Penrith, he hopes to return home soon to the place where it all began.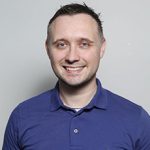 Nathan Taylor is the Weekender's Deputy Editor and Senior Sports Writer. He also compiles the weekly Chatter on the Box TV column. Nathan is an award-winning journalist, who has worked at the Weekender for nearly a decade.