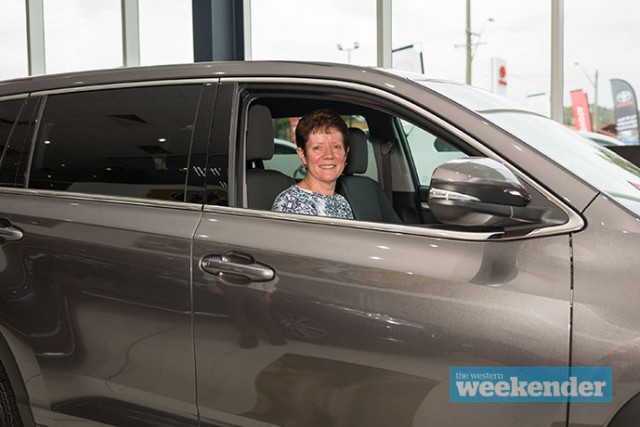 After three months and 28,000 competition entries, one lucky woman is now the proud owner of a brand new 2015 Toyota Kluger.
On Tuesday, Veronica Brown received possibly the best phone call of her life, informing her that the $46,000 4WD from Penrith Toyota was all hers.
57-year-old Ms Brown was in shock when she found out she'd won the competition, run by the Penrith Homemaker Centre.
"I hardly slept the first night, I'm so happy," she said.
"I can't believe it, I put one entry in."
The win couldn't come at a better time for Ms Brown, who has had a rough few weeks recovering mentally and financially from a devastating break-in.
"We worked out we lost about $8,000 worth of jewellery. Most of it were presents like a diamond ring that was custom made. I was pretty upset because I lost a lot of stuff I can't replace," she said.
"I thought what else is going to happen, but someone said to me something good will happen next.
"I was actually looking to upgrade to some sort of 4WD before we had the break in, but then I thought we had more important things to do security-wise around the house."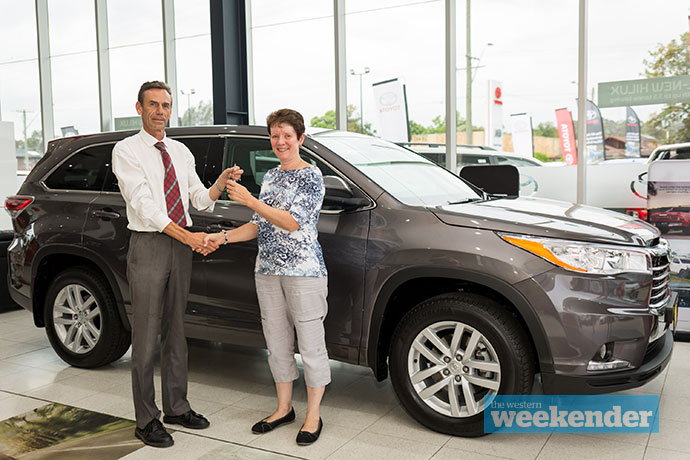 Ms Brown lives in Werombi, south of Wallacia, and drives 45 minutes to work every day in Penrith.
"I work at O-I Glass in Penrith, and now I'm really going to enjoy the drive to work," she said.
Kevin James, Penrith Homemaker Centre's Property Manager, is delighted the new car is going to someone who really needs it.
"We like it when deserving people win things," he said.
"I'm so happy, she is obviously one of our loyal customers and she can bring her new car here and park it wherever she wants."
Since September, shoppers have been entering their receipts from participating stores in the Penrith Homemaker Centre as part of the Shop and Win competition.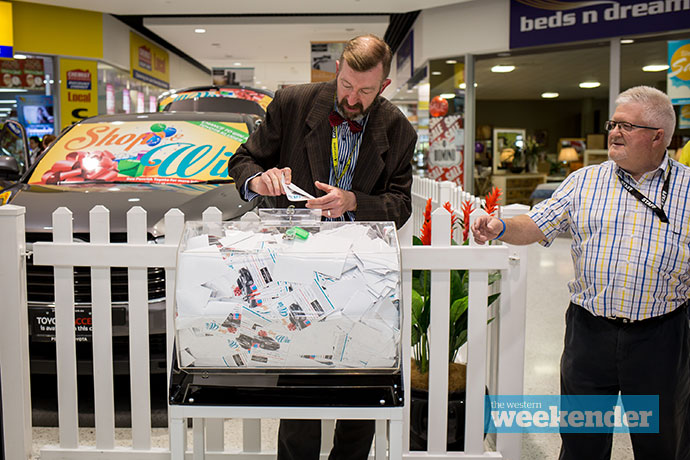 Mr James said the competition has not only benefited Ms Brown, but the whole Homemaker Centre.
"It really motivates the retailers, because we give the worker who sold it a $3000 holiday voucher," he said.
"What we see each year is a marked increase in foot traffic. You can see by the size of the barrel that people are in for it, it generates activity."