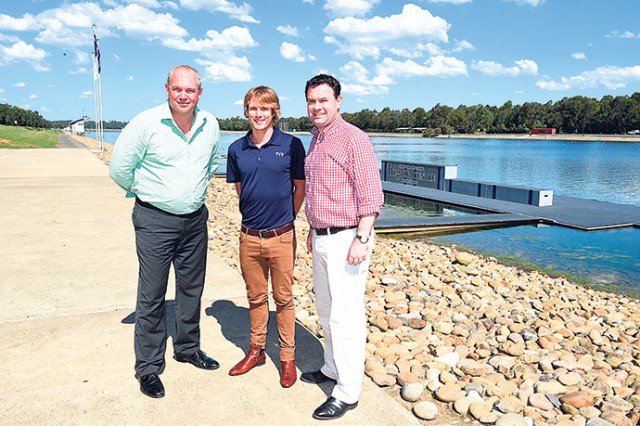 Penrith will be home to another major sporting event in 2017 with the announcement that, for the first time in Australia, the Ironman 70.3 Asia-Pacific Championships will be held at the Sydney International Regatta Centre.
Speaking at the historic announcement on Monday afternoon, Penrith MP and Minister for Trade, Tourism and Major Events, Stuart Ayres, said the Ironman 70.3 Asia-Pacific Championships will attract the best triathletes from around Australia and the Asia-Pacific region to Penrith.
"The NSW Government is committed to bringing a diverse range of events to western Sydney and I am delighted to announce that this major sporting event has been secured by our State's tourism and major events agency, Destination NSW," Mr Ayres said.
"The Sydney International Regatta Centre hosted the Ironman 70.3 Western Sydney in November last year, which attracted close to 1300 visitors from interstate and overseas to the region, with a total visitor spend of more than $1.7 million."
Mr Ayres said there's expected to be a quality field of competitors at the Penrith event.
"The elevation of this event to be the Asia-Pacific Championships in 2017 is expected to attract more international participants and increase the profile of western Sydney in the Asia-Pacific region," he said.
The Ironman 70.3 is a triathlon race comprising of a 1.9km swim, 90km cycle and 21.1km run covering a total of 113km – or 70.3 miles.
As a result of the substantial growth of triathlon and the Ironman brand in the southern hemisphere, Ironman began an annual rotation of the Ironman 70.3 Asia-Pacific Championships throughout the Asia-Pacific region starting with the Ironman 70.3 Philippines, Cebu in 2016.
"It's an exciting time for the sport of triathlon in Australia," Ironman Asia-Pacific CEO, Geoff Meyer said.
"A year after our athletes will have experienced a world championship event on home soil, with Mooloolaba hosting the first Ironman 70.3 World Championship in the Asia-Pacific region, they'll have the chance to compete at another major championship event at home in western Sydney."
The 2017 Ironman 70.3 Asia-Pacific Championships will offer a US$75,000 professional prize purse and 50 age-group qualifying slots for the 2017 Ironman 70.3 World Championships taking place in Tennessee, USA.
With spectacular views of the Blue Mountains and a swim in the iconic Penrith Lakes, Ironman 70.3 Western Sydney triathlon has quickly become one of the most popular races on the Ironman 70.3 circuit.
The 2015 Ironman 70.3 Western Sydney triathlon will be held in Penrith next weekend.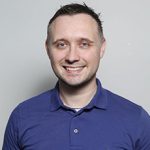 Nathan Taylor is the Weekender's Deputy Editor and Senior Sports Writer. He also compiles the weekly Chatter on the Box TV column. Nathan is an award-winning journalist, who has worked at the Weekender for nearly a decade.