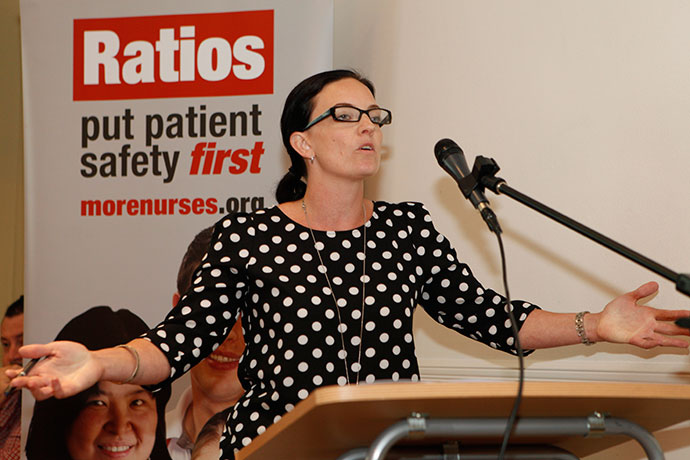 Labor will go to a preselection battle to decide a candidate to take on sitting Liberal MP Fiona Scott at next year's Federal Election.
Ross Beaton and Emma Husar are both in the running to be the Labor candidate for Lindsay with a ballot to be held on December 12.
Ms Husar is likely to have the inside edge given she has a public profile following a failed bid to unseat Stuart Ayres at the NSW Election earlier this year.
Veteran Labor Party member, Penrith City Councillor and Federal Electoral Council President, John Thain said the candidates can't speak with the media until after the ballot.
"The party policy is that nominees aren't supposed to talk until a candidate is chosen," he said.
"But, they're both excellent nominees and I'm sure whoever wins will be a great candidate for the upcoming Federal Election."
Cr Thain said both nominees have previously represented the Labor Party well.
"Ross Beaton is a consultant on social policy for NGO's, and was a candidate in the 2008 Penrith Council election, but just missed out by about 60 votes in the East Ward," he said.
"Emma Husar was Penrith's candidate in the State Election and did well against Stuart Ayres."
Labor will now work out the number of people who can vote to decide the candidate in the ballot on December 12.
"There's a thing called 'credentialing' that takes place and it works out the number of local Labor Party members in the Lindsay seat that can vote," he said.
"Credentialing was part of the reason we couldn't hold a preselection [until now] because of the unknown boundaries of the Lindsay electorate.
"Then, from December 12, we will have candidate ready to challenge Fiona."
Ms Scott holds Lindsay by a narrow margin for the Liberals but would be buoyed by recent positive polling for new Prime Minister Malcolm Turnbull.
Lindsay has always been held by the government of the day, so matters in Canberra remain critical to the chances of candidates from either party.
Ms Scott wouldn't comment on her potential opponents, saying only that the preselection was a matter for the Labor Party.