Another long-standing Penrith business is to close its doors with surf and ski retail outlet Off the Edge to shut its iconic Station Street outlet after 32 years.
Mario Facciolli purchased the ski and surfwear business 15 years ago to provide a livelihood for his wife and now 28-year-old daughter, Stacy.
But after a tough few years of fighting a losing battle against big name chain stores and online shopping, the family has decided to call it quits.
"People on the Internet are getting better prices unfortunately, and aren't supporting local businesses. It's sad because once it's gone it's gone," Mr Facciolli said.
"We really, really need to support local businesses, this is the consequence of shopping online – a shop that provided a service to the local community can no longer do that."
Stacy said she would be particularly sad to see the family business close its doors.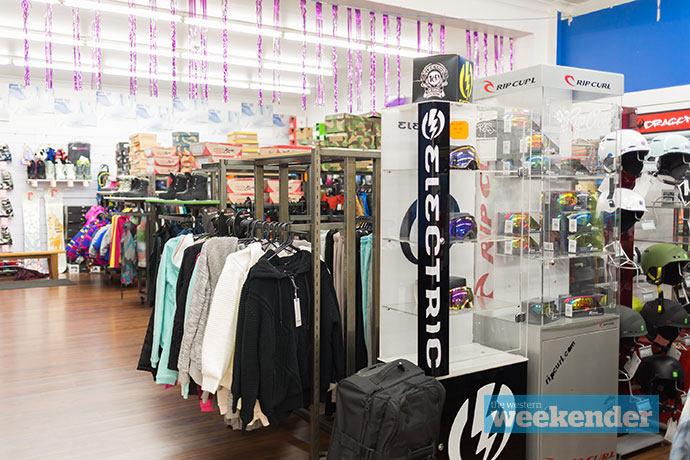 "It's going to be really sad. I'm going to miss this place. It's been my second home," she said.
"I've been a mum for the last four years and have been excited to get back into it, but now I can't."
While Mr Facciolli said the initial purchase of the business was not to make them rich, it obviously still needed to remain profitable to make all the family's hard work worth it.
"It has been profitable in the past, but if you've got to keep topping up every month, your accountant just brings you back to reality to admit it's just not sustainable," he said.
Off the Edge is likely to close on December 31.