While UFC fans from all over the world were glued to their TV screens last Sunday watching American Holly Holm knockout superstar Ronda Rousey, one Penrith local was packing her bags ready to do something very similar.
Australia's number one female mixed martial artist (MMA) and local resident Arlene Blencowe, departed Sydney bound for Oklahoma in the United States on Monday where she'll go up against American Gabrielle Holloway this Saturday morning at Bellator 146.
Bellator MMA, the second largest MMA promotional company in the world behind the UFC, signed Blencowe late last year to a multi-fight deal.
Speaking with the Weekender before her departure, the 32-year-old opened up on how much her life has changed since signing with the American company.
"Getting signed to Bellator has given me worldwide recognition, awesome exposure and is financially good for my family," she said.
"Along with my incredible sponsors, it's probably what's allowed me to be a full-time athlete."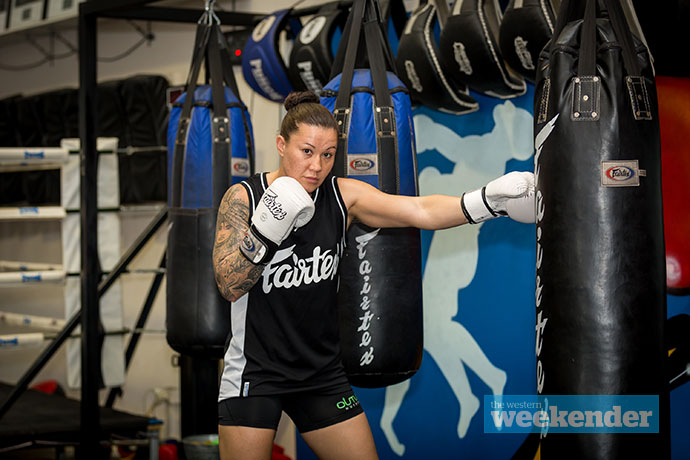 Originally hailing from Port Macquarie, Blencowe moved herself and her two kids to Penrith earlier this year, so she could be close to her training base, Jabout Gym, in Coombes Drive.
Interestingly, Blencowe started her sporting career at age 26 as an amateur boxer. She turned professional in 2012, then in 2013 was crowned two-time world champion by winning the WBF and WIBA Light Welterweight titles in New Zealand.
"I turned professional in boxing but things were pretty quiet because there weren't many active girls out there to fight, so I started MMA two years ago and, in my first year, had eight professional fights," she said.
"At 30, I decided to quit my full-time job as a retail manager because I thought this was my last chance – I had to make the most of it."
Even as a professional boxer, Blencowe often fought without pay, prompting her to take on the growing sport of MMA to make a living.
"It's not like the Pacquiao and Mayweather fights where you're paid millions. My first few fights in boxing, including my world title fights, I didn't get paid anything," she revealed.
"These last 12 months with Bellator have been amazing, this will be the fourth time in a year I've been to America to fight."
A win against Hollaway will move Blencowe's ranking from number six featherweight fighter in the world to four.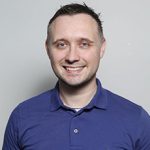 Nathan Taylor is the Weekender's Deputy Editor and Senior Sports Writer. He also compiles the weekly Chatter on the Box TV column. Nathan is an award-winning journalist, who has worked at the Weekender for nearly a decade.