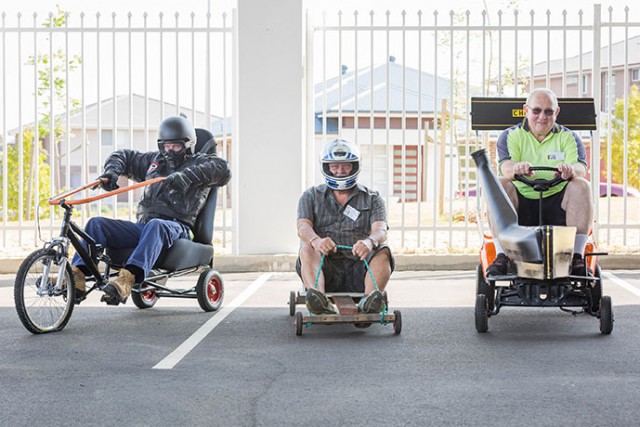 Billy carts may have been pushed aside over the decades in favour of video games, iPads and phones, but you're never too old to have fun.
The members of the Penrith Community Men's Shed are getting ready to compete in their first ever billy cart race – 'The Caddens Cup Billy Cart Challenge' – with the public invited to join in on the fun.
Held in conjunction with their open day in November, most of the guys down at the shed already have their billy carts ready to go.
Chairman of the Penrith Community Men's Shed, Merv Adlington, said the open day is a way for the community to see what it's all about.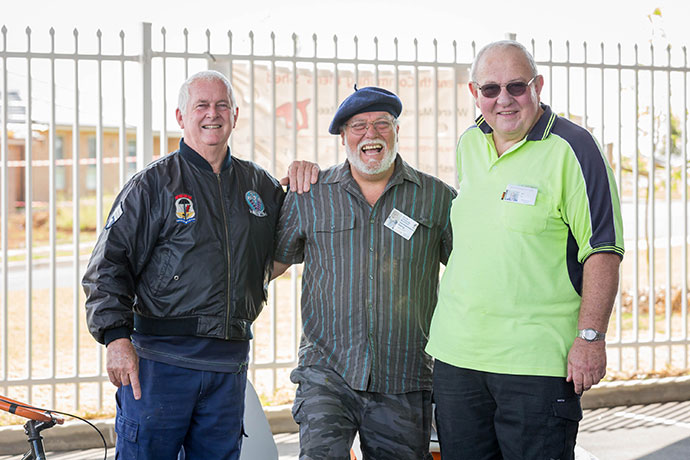 "We get given so much by the community and we just want to show them what we've been doing – it's a way for us to open up to people," he said.
"In terms of the billy cart race, well we're a bunch of old fellas on billy carts and that might just end in disaster," he joked.
There are less than 30 entry spots left into the Billy Cart Challenge, set to be held just after midday on the day, with Mr Adlington urging people to get their entries in.
Money raised on the day will be going to Whitelion, an organisation that helps disadvantaged youth.
The free event will be held at the Men's Shed located next to Penrith Baptist Church at 11 Morello Terrace in Kingswood from 10am to 3pm on Saturday, November 28. Contact Merv Adlington on 0439 646 942 for more information.