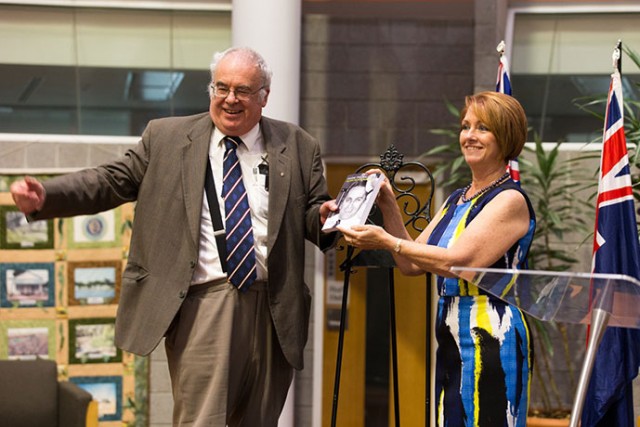 An incredible book detailing the life of former Mayor and State Member for Penrith, the late Ron Mulock, has shed light on a man who worked tirelessly for western Sydney.
Esteemed guests attended the launch of Mr Mulock's official biography by David Clune and John Upton, Inside the Wran Era: The Ron Mulock Memoirs at a packed-out Civic Centre last week.
Penrith Mayor Karen McKeown said the calibre of guests, that included former NSW Premier Barry O'Farrell and Rodney Cavalier, is a testament to the respect Mr Mulock received.
"Ron was never about doing things for Ron. Ron had genuine concern for ordinary people, championed social justice and was a passionate advocate for western Sydney," she said.
"Ron was known for not only the big things he achieved but also the many little things. It was this quality that drew so many people to him, that made him such a great family man and that underpinned his outstanding political achievements and reforms."
Mr Mulock served as a Councillor on Penrith Council for six years, and was the Mayor of Penrith from 1968 to 1971.
He joined the Australian Labor Party in 1968, and from 1971 to 1988, Mr Mulock represented the Nepean, Penrith and St Marys regions at a state level.
In 1984, Mr Mulock's strong performance and personal popularity led to him becoming NSW Deputy Premier. He held numerous key portfolios during his time in Parliament.
Mr Mulock passed away on September 4, 2014 aged 84.
His legacy remains etched in the history of Penrith.