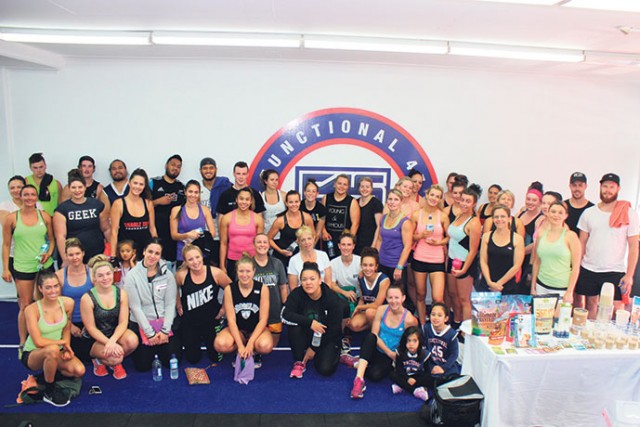 A new innovative, challenging and systemised business, F45 Training, has arrived in Penrith with the team ready to put locals to the test.
Having been open for less than three weeks, F45 Training is the new training technique leaving people gasping for air.
A range of classes are offered on a class timetable for any age and any level of fitness.
"I'm passionate about health and fitness," owner, Moe Guttenbeil said.
"Penrith doesn't have anything like this in the area – that level of training that offers high interval fitness."
It's a unique and innovative way of training, while having fun and pushing you to your limits.
Both strength and conditioning are combined in F45 Training.
If it sounds like something you want to take on, you better get in fast for your free two week trial with classes quickly filling up.
"Several classes are almost full, just about every time," Ms Guttenbeil said.
Not only are classes available, but you can also book some one-on-one time with personal trainer, Maile.
There are plans for expanding the classes and creating a mother's class for those who would be interested.
To register your interest or to provide feedback, call 0406 311 855 or email [email protected]
F45 Training is located at Shop 2, 55-61 York Road, Jamisontown.