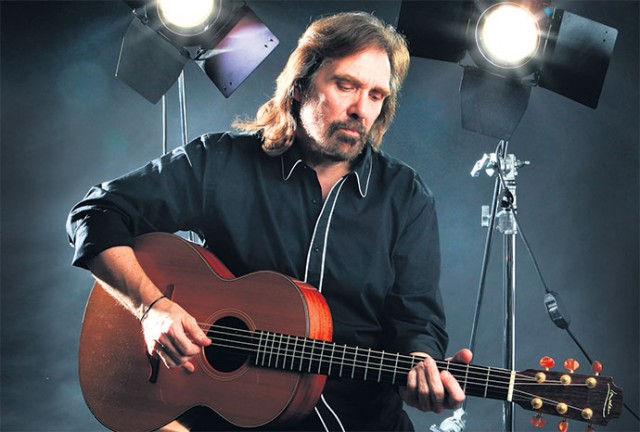 Check out any gig guide and you're likely to see a list of 'vintage' bands from the 50s, 60s and 70s who have either reformed or are several line-up changes into their careers.
It's a fact that hasn't been lost on Dennis Locorriere, former lead vocalist and guitarist for 70s rock group Dr. Hook, who happily jokes about the phenomenon.
"It's spawned this whole market now where all these old bands are getting back together because somehow they've convinced themselves that people want to see them because they're old," he laughed.
"People don't want to see you just because you're old.
"'He was standing up for the whole hour', that should not be a good review."
This down to earth and jovial nature becomes evident as soon as Dennis picks up the phone.
"It says here on my sheet that you're an entertainment writer so I'll try to be entertaining," he laughed.
Growing up in Union City, New Jersey, Dennis never imagined that his music would still be resonating with audiences in 2015.
"When we were doing all that stuff we weren't even making a bid to be timeless, we were just trying to get through the day, and do a good record and do a good show and have a little bit of fun.
"That was certainly true when we were playing in bars. I mean, when you're playing in bars you play whatever songs it takes to keep the crowd from beating you up," he laughed.
While he counts himself lucky to have had the chance to travel around the world doing what he loves, Dennis admits there were sacrifices along the way.
"A lot of us had families and we travelled a lot, 300 days a year, because it was the only way to do it back then, there were no videos or anything to send around," he said.
"If people wanted to see you, you had to turn up there.
"It wasn't always conducive to a home life and a personal life so there was a bit of a trade off."
Dr. Hook, originally known as Dr. Hook & the Medicine Show, were in the charts for eight years, with hit singles including 'The Cover of Rolling Stone', 'Sylvia's Mother', 'A Little Bit More', 'Sharing the Night Together' and 'When You're in Love with a Beautiful Woman'.
Since the band broke up in the mid 80s Dennis has worked as a songwriter, with his songs recorded by big names like Bob Dylan and Willie Nelson, toured his own solo work and recently released Whatever's Burning Now, a book of poems and cartoons.
This year he also released an album called 'Timeless', a two CD collection of Dr. Hook tracks that features both the hits and a few lesser known songs.
"I wanted to put some things on there that might make people go, 'wow, where's this from' and have them go back to the original album," Dennis said.
For the Australian version of the release Dennis requested an extra track, 'Wild Colonial Boy'.
The song was originally recorded by Dr. Hook to help raise money for an Australian children's charity.
"You don't want to talk about it because it sounds like you're patting yourself on the back but it was the reason we recorded 'Wild Colonial Boy' and the reason came good," Dennis said.
"I can sing it anywhere else and it sounds like a rousing folk song, but if I sing it in Australia it seems to go right to the heart."
After all these years, and countless other creative endeavours, the positive feedback Dennis receives from fans of Dr. Hook still surprises him.
"I always wonder why people come and talk to me about Dr. Hook like it's an ongoing concern, when in fact it ended in 1985, but it's because the music is an ongoing concern to a lot of people," he said.
"It's like a sense memory… you hear certain things and it takes you right to a place."
'Dennis Locorriere Presents Dr. Hook' will be on at the Evan Theatre at Penrith Panthers on Friday, October 30 at 8pm. Tickets are $69.90. For more information or to purchase tickets to the show visit www.penrith.panthers.com.au or call 4720 5555.
– Kate Reid