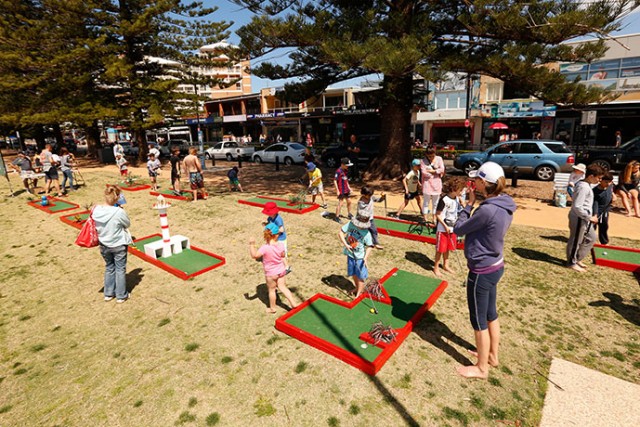 To celebrate National Golf Month, the Penrith CBD will come alive with free mini golf and fun activities for the whole family.
On Friday, October 9, from 10am to 3pm, High Street's Pop Up Park will host the event that aims to introduce the young to golf, and help others to 'rediscover their drive'.
The Government Relations and Marketing Manager at Golf NSW, Jon Shineberg, said the day is about getting a club in people's hands.
"Golf is a game you can play throughout your whole life," he said.
"From children through to older people in the community, no matter your age or your ability there is something for you.
"This is about getting people to come down, have a bit of fun, and potentially get people to take up the sport."
The free event will have activities including a nine hole mini golf, beginners clinics, Swing Fit demonstrations and an inflatable hitting bay with an on-site PGA professional providing swing tips.
"You don't have to be a golf tragic. There is mini golf which is always a bit of fun for everyone and we will have a free BBQ. Everything is free so there's no excuse not to be there," Mr Shineberg said.
"There's even a junior section for five to 12-years-olds, that has a soft rubber ball so you can have a proper swing off a mat towards a target."
The event is just one of five across the state, and is part of an industry-wide national initiative to drive participation growth and promote the game of golf.
"There are activities like this happening all around Australia on golf courses and cities throughout the month," Mr Shineberg said.
"There are many Golf Clubs within the Penrith LGA so this will be a good opportunity to promote them."
For more information about Golf Month during October, visit www.golfmonth.com.au.
– Dale Drinkwater