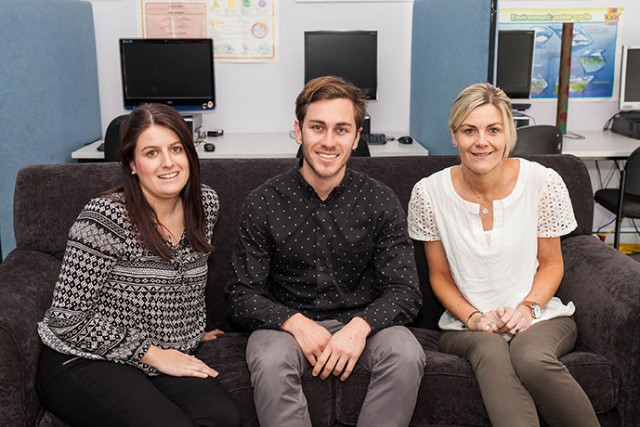 Barnardos Adolescent Services Penrith is in desperate need for more foster carers, and is pleading for the community to reach out and support vulnerable youth.
The Barnardos Foster Care Program is recruiting foster carers across western Sydney to provide placements for 12 to 18-year-olds who are unable to live at home.
Senior Case Worker at Barnardos, Shannon Kendrick, said the program is struggling to keep up with the amount of daily referrals they receive for young people that need a safe, stable home with a responsible adult.
"Unfortunately we are unable to provide a placement for most of the referrals we receive, because we don't have enough foster carers, particularly for adolescents," she said.
Ms Kendrick is calling on the community to help Barnardos provide stability, security and safety to local youth.
"The most important criteria for applicants is that they are over 25 years of age, have a spare bedroom and have patience and understanding for adolescents," she said.
"All foster carers receive around the clock support, ongoing training and a generous allowance of up to $850 per week."
Ms Kendrick said carers can provide respite care, short term care or long term care until the young person turns 18-years-old.
"There are different types of care and our program can support you in determining what type of care would best fit for you and your family," she said.
54-year-old Michael is single and works full time, and like many people, thought he was unsuitable to become a foster carer.
Michael has provided a safe and comfortable home for many young people, including a young boy named Sean, who he developed a positive relationship with.
Years on Michael still lives with 18-year-old Sean, and said while foster caring can be very challenging, the relationship of trust and respect developed with young people in his care has made it worthwhile.
"It is the best thing I have ever done, no regrets!" he said.
If you are interested in helping local adolescents or just want to find out more information, you can call 1800 663 441 or jump online and visit www.fosterateen.org.au.
Michael and Sean's names were changed for privacy reasons.
– Dale Drinkwater