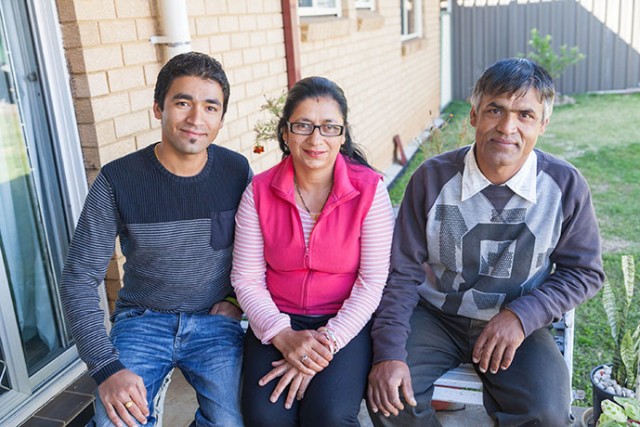 When it comes to immigration we don't often hear individual stories. We hear about the huge challenges, and the negative outcomes but we very rarely hear about the many individuals who have successfully made a life for themselves in Australia.
Locally, many are making huge contributions to the community and adding to the diverse tapestry of people who make up our nation. Journalist Kate Reid gives us a snapshot into some of them…
A safer world
Though we see images of refugee camps on the news it's hard to imagine spending almost two decades living in one.
This was the position Bhutanese couple Ram and Ran Gautam found themselves in after becoming refugees in 1992.
Speaking on behalf of the family, son Govin explained that life in the refugee camp in eastern Nepal was very basic.
"It's just a shelter for people to avoid the sun and the rain, that's it," he said.
His parents also had little opportunity to earn their own income.
"It's very hard to go outside and get jobs from people," Govin said.
"They won't be accepting of us because we are coming from a camp."
In 2010 the Gautam family were part of a program that saw them resettled in Australia.
"We decided to go through the resettlement process because we don't have many opportunities living in a refugee camp," Govin said.
"We decided to come to Australia because we have a blood relative living here, who could give guidance to us."
After arriving in Australia the couple took part in an adult migrant English program and found work as farm hands, bringing agriculture skills from their home country of Bhutan.
"We used to do the same thing but we used to do more manual work," Govin explained.
The family have since bought their own home in Penrith and are dedicated volunteers both within the Bhutanese community and the wider community through events including Clean Up Australia Day and Spicy Penrith, a multicultural event which celebrates Penrith's Indian subcontinent community.
After years in a camp the Gautam's have finally found a safe place to build a life.
"We were so limited with the resources in those countries but here if we have money we can do anything. You can go travel or you can do anything. You live with freedom," Govin said.
"We are in a peaceful place, we feel proud to be here, we feel safe and secure."
Making a difference in the lives of others
For Dr Hasan Sarwar the most rewarding part of his career as a plastic, reconstructive and maxillofacial surgeon is seeing the happiness it brings to the people he treats.
"I feel better when I see the smile on the patient," Dr Sarwar said.
"Some people come with a big laceration on their hand or face. I fix it up and it is a great pleasure."
The Bangladeshi-born surgeon moved to Australia with his family in 2004 and has been working at Nepean Hospital for over a decade.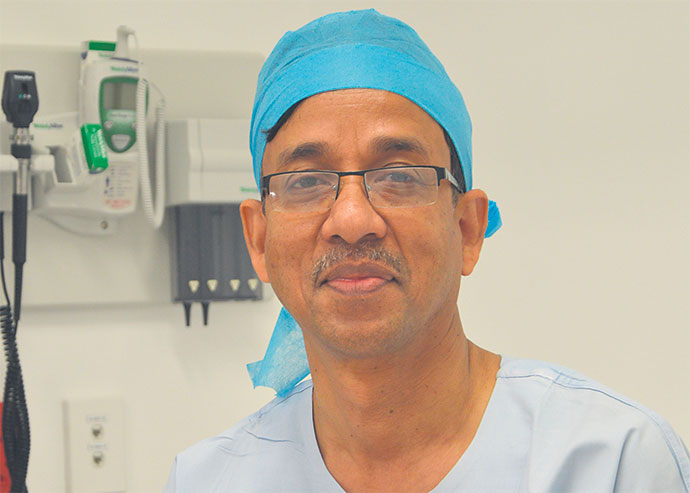 "I really enjoy the hospital environment, staff and my patients," he said.
In 2007, along with OAM recipient Barbara Mitchell, Dr Sarwar started Aussie Bangla Smile. Funded by the Rotary Club of Nepean, Aussie Bangla Smile takes a team of doctors and nurses from Nepean Hospital to Bangladesh each year to perform free cleft operations for children and adults who cannot afford treatment.
"Every year we operate on about 120 patients," Dr Sarwar said.
"Most of the patients have pretty complex facial deformities."
Dr Sarwar has a particularly fond memory of treating a baby who had a severe facial deformity. There were concerns she may not make it through surgery, so when the team were able to complete the operation successfully, he felt a great sense of achievement.
"We cannot buy this type of feeling with money," Dr Sarwar said.
Since moving to Australia Dr Sarwar and his family have always felt welcomed by the local community.
"I think the Penrith community is an excellent example of multicultural acceptance," Dr Sarwar said.
Finding a better life 
Abaker Athum's life in St Marys is a far cry from his upbringing in war torn Sudan.
Born and raised during the civil war, Abaker was forced to flee Sudan to Kakuma, a refugee camp in Kenya.
Since arriving in Australia in 2003, Abaker has completed his HSC and secured a job with J.K Williams, but his true passion is music.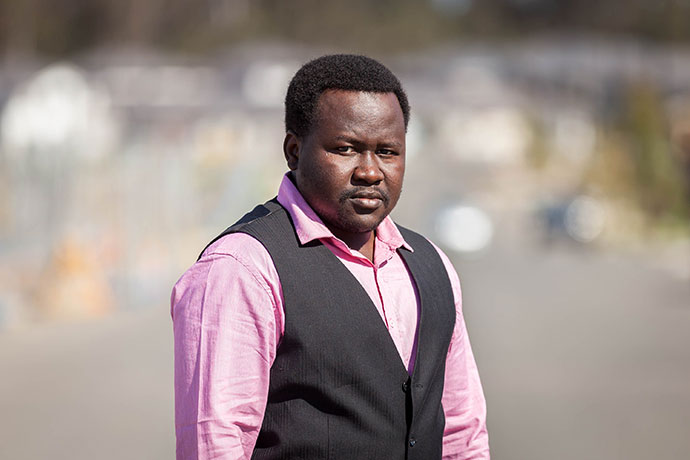 Known by the name 'Masta One', Abaker decided to use his popularity as a hip hop artist to offer music opportunities to young artists.
"I thought, what can I do to thank these kids for what they did for me, the support that they gave me," he said.
And so began Street Dreams St Marys, free music workshops for kids living in the local community.
In recognition of his work, Abaker was awarded a Local Appreciation Award by Penrith City Council in this year's Australia Day Awards.
Abaker also runs a youth soccer team and is currently in the process of editing a film which looks at the blending of cultures and how best to bring tradition into a modern day context.
While life in a new country can be daunting, Abaker believes that the key to success is time and communication.
"It takes a while to build up relationships and trust and get to know people, who they are, their feelings, what they do and how they think," he said.