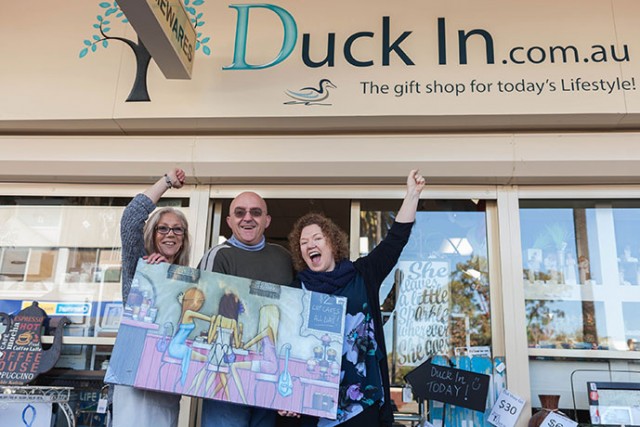 This month local gift and homewares store Duck In is celebrating its first birthday.
Owners Marie and Charlie Chitos, formerly of King Henry's Court, opened the store last year after they felt there was a need for a local gift store that offered a variety of products at affordable prices.
"Every day new customers come into our store asking us how long have we been here and it's a little surreal now that we are saying one year," Marie said.
"When you continually hear 'this is my favourite store in Penrith' you know you've got something right."
The gift and homewares store is located on High Street opposite Memory Park and offers a range of products for all tastes and occasions.
The huge collection includes WoodWick candles, fairy doors, willow tree figurines and Disney figurines, plus a range of gift ideas for birthdays, christenings, holy communion and Christmas.
Duck In also offers homewares in a range of styles including French Provincial, Shabby Chic, modern and beachside decor.
For more information or to shop online visit www.duckin.com.au or check out www.facebook.com/duckinpenrith where you'll find a deal of the day every Monday to Friday.
The Weekender and Duck In are offering readers the chance to win an artwork by Monique. For your chance to win, email the answer to this question: 'What street is Duck In located on?' to [email protected] with your name and contact details. Entries close Wednesday, September 9. Authorised under NSW Permit Number LTPM/15/00066.