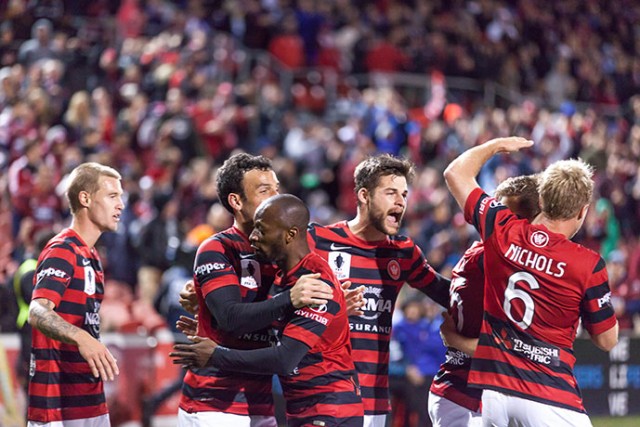 The new-look Western Sydney Wanderers have advanced to the FFA Cup Round of 16 following a hard-fought 1-0 win over Brisbane at Pepper Stadium in Penrith.
Played in front of just over 6000 fans, the Wanderers unleashed a number of new faces to the adoring crowd including Scott Jamieson, Mitch Nichols, Andrew Redmayne, Jacob Pepper and Spaniard Andreu Guerao.
However the hero of the evening was none other than Wanderers winger Golgol Mebrahtu who, after more than a year out of the game, proved the difference on Tuesday night with an incredible second half goal.
Mebrahtu, who was playing in just his second competitive game back since tearing his ACL against Sydney FC last year, was dangerous all night for Western Sydney and his goal in the 69th minute capped off a fairytale evening for the 24-year-old.
Speaking with Fox Sports after the match, Mebrahtu was rather humble about his performance.
"Look, at the end of the day football's a team sport," he said.
"Credit to Brisbane, they gave us a good fight but our boys dug deep and held on and we're just really happy to finish with a win."
The Wanderers had a chance to slot a second goal late in the contest, but experienced striker Mark Bridge failed to convert a penalty, with Brisbane keeper Jamie Young producing a fine save to his left.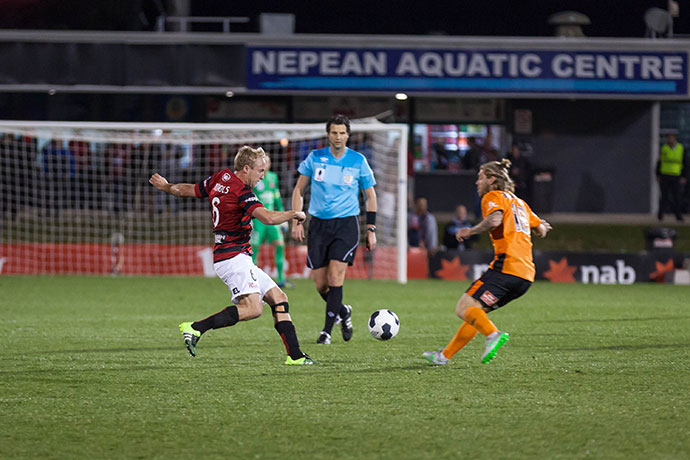 The match didn't reach any great heights but Wanderers coach Tony Popovic was pleased with his side's defensive efforts.
"It's a new team, the cohesion wasn't there but they certainly improved in the second half," he said.
"Getting through to the next round is something we didn't do last year. As a club we are delighted, our fans will be very happy that they have something to look forward to."
A live draw was conducted late this afternoon which saw the Wanderers paired up with the Palm Beach Sharks for the competition's next phase.
The Wanderers and Sharks will do battle on the Gold Coast later this month in the Round of 16.
– Nathan Taylor